Atlanta Pet Fair 2022: Creative Grooming for Beginners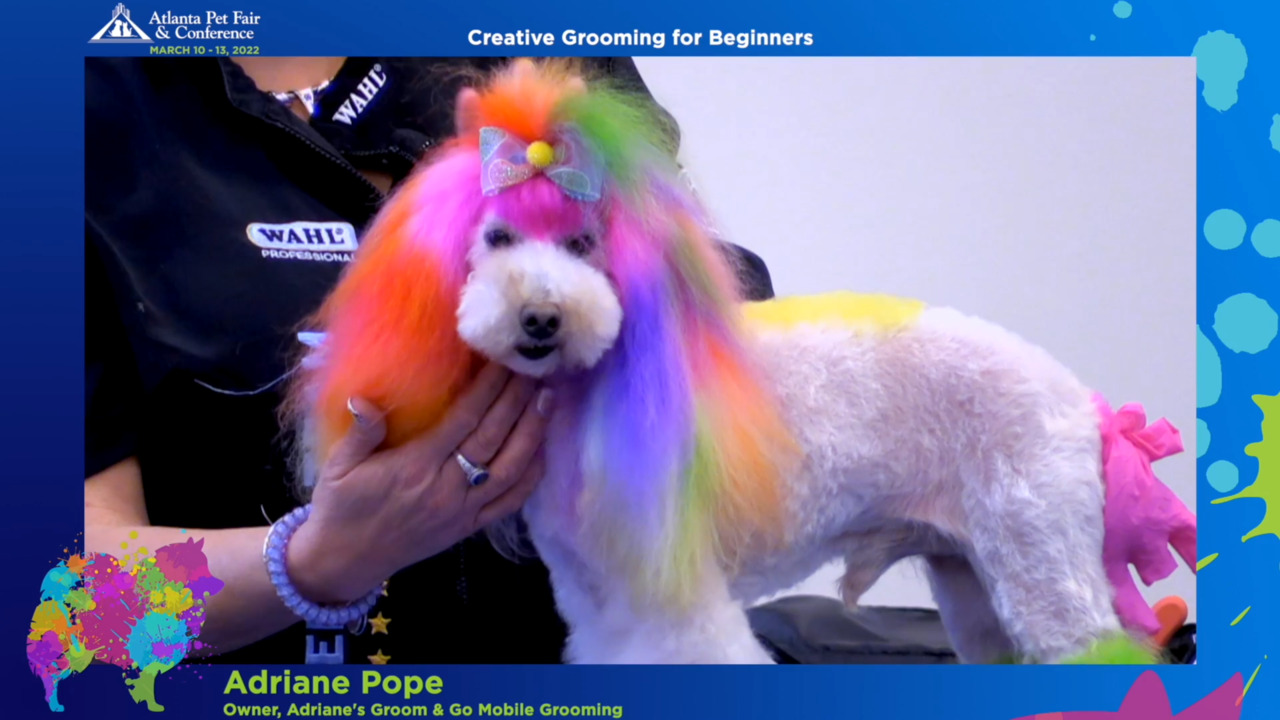 This video content is exclusively for Learn2GroomDogs members.
To watch the full video, either
Login
or
Explore Membership
today!
Video Description
About Adriane Pope
Runtime:
1:03:34
Level:
Information
Have you ever wanted to learn how to do creative but have no clue how to start? Adriane will discuss the application of putting dye onto the hair, how to do make straight lines, how to apply the die evenly. She will give you a list of basic supplies you should have in order to start the creative process. This will be a fun class for beginners wanting to dip their hands in a little bit of dye because everyone needs a little creative color in their life.
Read Full Bio
Adriane Pope
Company: Owner Adriane's Groom & Go Mobile Grooming
Adriane Pope graduated from the Southern Institute of Pet Grooming and has been grooming since 1992. She has had a successful mobile grooming business for the last 27 years. Adriane and her husband Darrell also have a successful boarding kennel that opened in 2007. In the 1990s, she won 2 group placements in Non Sporting Large and Non Sporting Small, several placements in Sporting and Terriers, and placements in mixed breeds.
Adriane was a nominee for the Cardinal Crystal Award for Mobile Groomer of the Year. She was also nominated for Creative Groomer of the Year, two years in a row. In 2015, Adriane received the Barkleigh Honors Award for Most Spirited. Adriane began Creative Grooming in the late 1990s. Over the last 20 years, she has placed in multiple creative competitions. She calls creative her passion. Adriane was the first to win the title of World Champion Creative Groomer at World Dog in 2017. She also won Creative at Groom Expo in Hershey in 2017.
Adriane was featured in the documentary "Well Groomed" that aired on HBO in December of 2019. She says this was the highlight of her life. Adriane has since retired from competing and has begun judging and teaching grooming seminars at grooming shows.