Atlanta Pet Fair Bonus Session: Check Them Out Before You Check Them In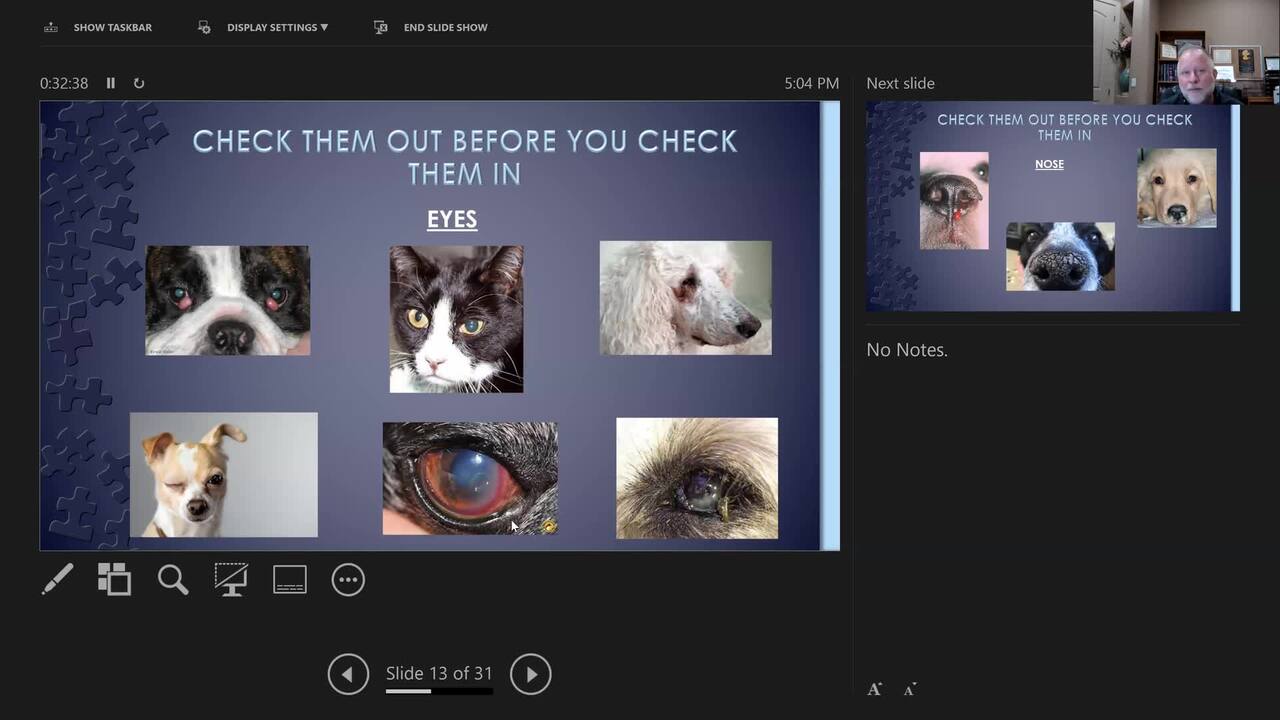 This video content is exclusively for Learn2GroomDogs members.
To watch the full video, either
Login
or
Explore Membership
today!
Video Description
About Cliff Faver
Runtime:
1:03:12
Level:
Information
Every pet that comes into your salon should have a condition check (by the groomer) PRIOR to checking it in and the owner leaving. Learn critical signs or observations to look for, what you can say, and reasons why you may want to refuse the groom for that day. If something goes wrong during the groom it could cost you by far more than what you might make from the groom so learn what risk management is, and how it applies in this situation.
Read Full Bio
Cliff Faver
Company: IV San Bernard, Managing Partner
Dr. Cliff Faver graduated with a BS in Biology and a BA in Chemistry before going on to get his Veterinary degree in 1987 from CSU. He is the founder/past owner of Animal Health Services (at one time 10 doctors, 4 groomers, 68 employees) in Cave Creek, Arizona. He is now the US distributor for Iv San Bernard (ISB) products and an international speaker on hair and skin. He uses his business experiences as a means of merging the grooming and veterinary professions to pursue his life's passion of healing and helping horses and pets. Dr. Faver also teaches the ISB Pet Aesthetician Certification program. He is a member of AVMA, AAHA, AZVMA, and Board member for the Burbank Kennel Club. Previously served on the Novartis Lead Committee (with top dermatologists from USA), Hill's International Global Veterinary Board, and was active in a Veterinary Management Group.