Atlanta Pet Fair Bonus Session: Handling Bad Reviews With a Winning Attitude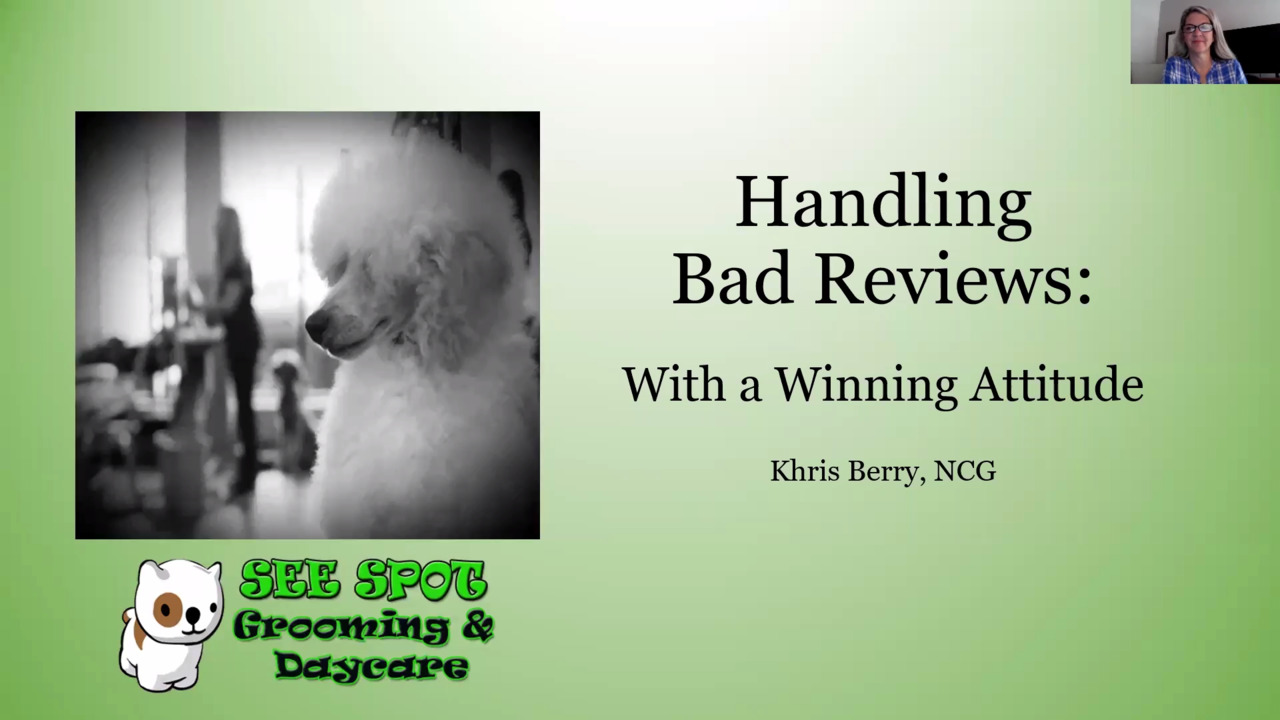 This video content is exclusively for Learn2GroomDogs members.
To watch the full video, either
Login
or
Explore Membership
today!
Video Description
About Khris Berry
Runtime:
26:00
Level:
Information
Every business eventually faces the dreaded bad review. Handling bad reviews with class and style is an art- and this class will teach you how to navigate the treacherous waters of Google, Yelp, and Facebook reviews. You will learn how to craft appropriate responses- emotional, non-emotional, factual, humorous, and many more. Your public response (or lack thereof) to your reviews can be a powerful tool in traversing social media and maintaining your reputation. Learn to respond with passion and confidence and represent your business in a professional manner.
Read Full Bio
Khris Berry
Company: Owner, See Spot Grooming & Daycare
Khris Berry currently co-owns and operates See Spot Grooming & Daycare with multiple Pet Grooming, Training, and Daycare facilities in Florida and Kentucky. Nationally recognized as a Barkleigh Honors winner in 2017, multiple Barkleigh Honors nominations for 2017, 2018, 2019, and 2020 including Contribution to the Industry, Journalist, and Speaker of the Year, Pet Age Magazine 2018 Vanguard Award Winner, and 2019 Pet Age Magazine Women of Influence Award Winner- Khris has established a platform of education and awareness in animal handling and safety in the pet industry and is an active advocate for fair and effective pet groomer legislation. Pet Industry Leader, Author, Educator, Speaker, Business Owner- Khris has a lifelong commitment to professionalism in the pet industry as well as to the pets and the clients who love them.