Spotlight Session: Easily Scissor in a Small Crest on the Neck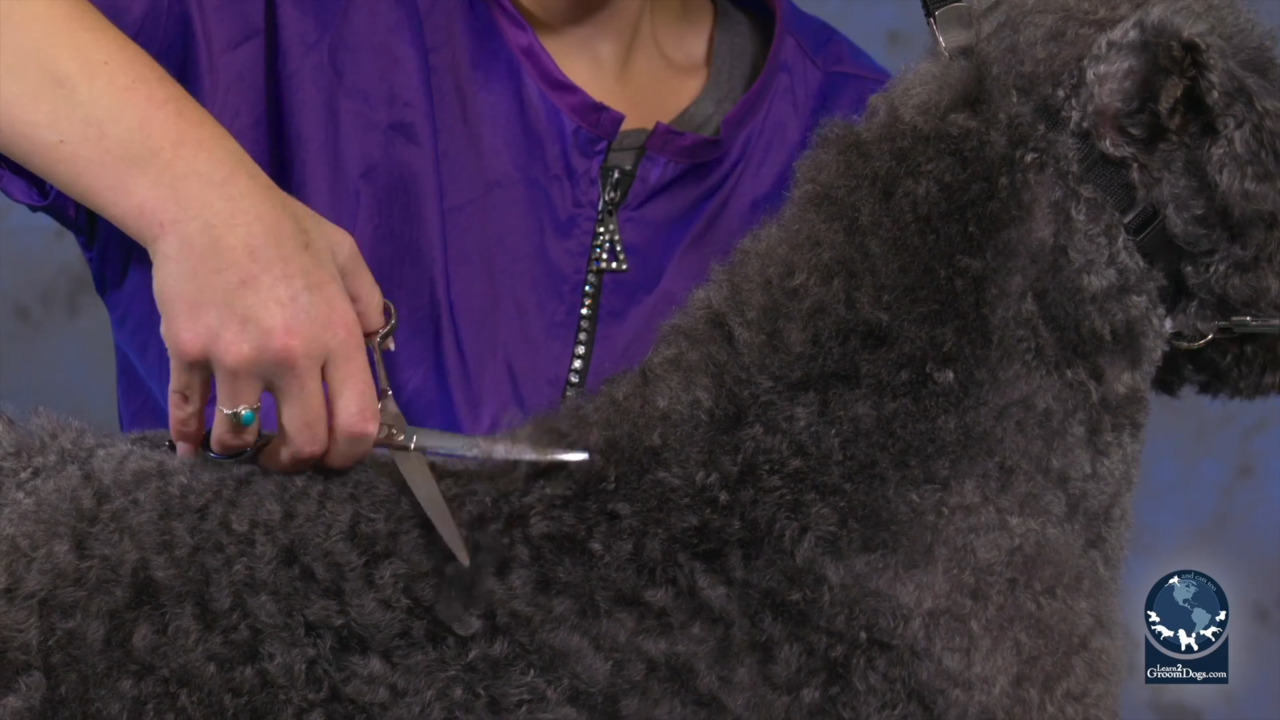 This video content is exclusively for Learn2GroomDogs members.
To watch the full video, either
Login
or
Explore Membership
today!
Video Description
About Megan VandenBerg
Runtime:
3:12
Level:
Stylist
Megan VandenBerg
Certifications: CMG
Megan VandenBerg is a Certified Master Groomer with the National Dog Groomer Association of American. She works in the grooming department at Whiskers Resort & Pet Spa. Whiskers is a large luxury pet resort located in Grand Rapids, Michigan.
Megan has been grooming for over 10 years. She earned her Certified Master Groomer status in 2014.
Her passion for grooming started when she bought her first show dog, a Kerry Blue Terrier. Her name is Keeva and she still has her today. Megan has been breeding Kerry Blue Terriers since 2013. She has produced two generations of AKC Champions under KellsenBerg Kerry Blues. She's also shown many dogs to their AKC Championships including Kerry Blue Terriers, Dandie Dinmont Terriers and Miniature Poodles.
Megan is no stranger to the pet grooming contest arena. She has competed in many pet grooming competitions placing in Wire Coated, Poodle and All Other Purebred Classes around the country.
In her free time, she enjoys paddle boarding and hiking with her dogs. Recently she took up horseback riding. She loves to spend time with her horse. She's been competing in Hunter on the Flat and Over Fences classes.
Categories
Feature Type
Techniques
Levels
Breed Group
Breeds In This Video
Coat Type