Easy Salon Add-Ons for Everyday Clients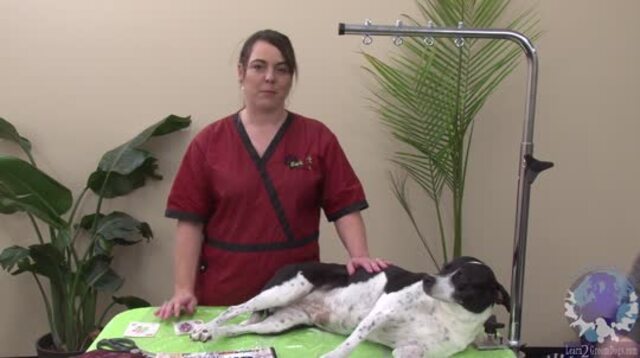 This video content is exclusively for Learn2GroomDogs members.
To watch the full video, either
Login
or
Explore Membership
today!
Video Description
About Angela Kumpe
Runtime:
24 minutes, 4 seconds
Level:
Information
Which item would bring a smile to your client's face when they picked up their pooch? $6 worth of dematting charges or a $6 feather extension? And, let's face it – which is a more enjoyable sell? We all know the answer to that one!
Angela Kumpe never ceases to amaze us. She is constantly coming up with new and different creative styling ideas. Her range of creativity is diverse. Many of her ideas are so simple they can be applied in moments. But she doesn't just stay with simple ideas — she runs the gamut all the way up to elaborate and complicated!
In this lesson, Angela wanted to keep it basic. She demonstrates six easy creative salon add-ons for everyday clients. All six applications can be found in her latest book, The Ultimate Guide to Salon Creative published by Barkleigh Publications.
All six of these creative ideas only take a few moments to do. They are super economical and easy. And even though each application only cost the client between $3-$6 on average, it adds quickly to your bottom line.
If you haven't jumped into selling creative add-on sales in your salon, this is a great video to watch. These are an easy up-sell for any grooming business. And it's a whole lot more fun than telling an owner you have to charge them an extra dematting fee!
In this video you will learn:
how to apply a temporary tattoo.
how to get your client started with simple bling.
how to work with blow pens.
how-to apply iron on crystals into the coat.
suggestions on what to charge for each application.
Angela Kumpe
Angela Kumpe is a world-renowned speaker, judge, retailer, author and competitor on the creative styling circuit. She is passionate about pets and innovative force in the world of creative pet styling.
Angela is a self-taught pet stylist. She has worked professionally since the mid 90's in Little Rock, Arkansas. Recently, she closed her salon, A to focus on her mobile grooming business, Designer Dogs and teach creative pet grooming to aspiring creative pet enthusiasts.
She was fascinated the first time she saw a creative design on the cover of a Groomer to Groomer magazine. In 2001 , she entered her first creative grooming competition and been hooked ever since. She has had countless awards in creative grooming competitions around the country. She has won the Barkleigh Honors Award for Creative Groomer of the Year four times and made the coveted cover of Groomer to Groomer Magazine seven times.
Angela is a published author. In 2007 she wrote a one-of-a-kind book, 'A Creative Collection.' Her book helps other pet stylists master the art of creative pet styling. In 2013, she published a second book 'The Ultimate Guide to Salon Creative' focusing on creative styling for everyday salon settings.
On her website at A Creative Collection, Angela has products and education material to assist other creative pet professionals. Today you can find Angela and her team attending industry trade shows teaching, competing, and running A Creative Collection booth around the country.
Angela's creative styling abilities have been featured on several national TV and news programs including; TLC's Extreme Poodles, Animal Planets Most Extreme, Good Morning America, Fox & Friends, and The Today Show. She's also had numerous articles in newspapers and magazines including the New York Times. Angela is also featured with other creative stylists in an amazing documentary called, "Well Groomed." The film has been featured in numerous film festivals all over the country. Recently, it was purchased by HBO and is set to air sometime in December 2019
Affordable private, hands-on classes are available in Little Rock, Arkansas. Angel also offers hands-on seminars together with creative legends, Adrian Pope and Lori Craig, around the country. To book/host a seminar, contact Angela directly.
You can find more information about creative styling, products and educational events on her website.
Please contact us for availability.
(501) 897-6705
E-Mail: angela@angelasgrooming.us