Hand Stripping Tools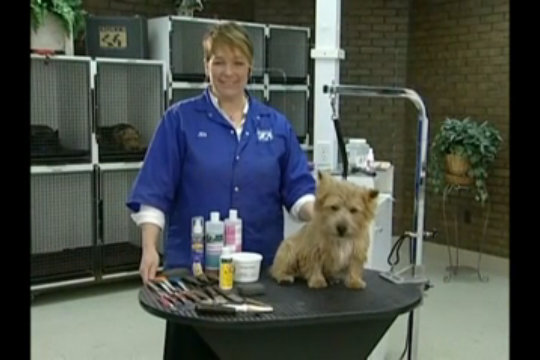 This video content is exclusively for Learn2GroomDogs members.
To watch the full video, either
Login
or
Explore Membership
today!
Video Description
About Jennifer Hecker
Runtime:
6 minutes, 53 seconds
Level:
Beginner
Need hand stripping help?  This Spotlight Session is for you!
Jennifer Hecker
Certifications: CMG
Jennifer Heckler has over 14 years of experience in the pet grooming field.  She is a Certified Master Groomer, an award-winning contest stylist, a lead trainer and active pet stylist, and a high-level competitor in French Ring Sport.  Ms. Heckler is active in the AKC conformation show ring and has the USA #1 Dandi Dinmont Terrier in 2010. Her specialties include hand stripping, breed profile trimming, speed, efficiency, and mobile grooming.
Categories
Feature Type
Techniques
Levels