Part 2 of 3: Using Notes From the Grooming Table: England Lecture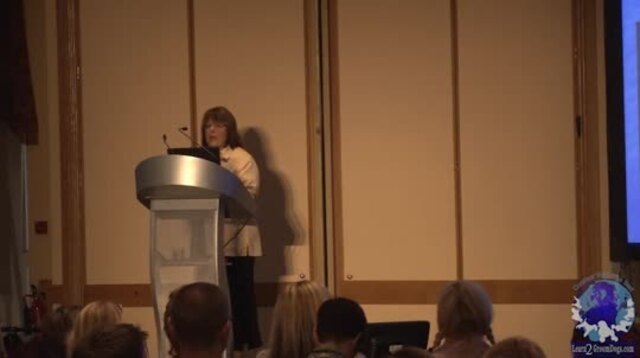 This video content is exclusively for Learn2GroomDogs members.
To watch the full video, either
Login
or
Explore Membership
today!
Video Description
About Melissa Verplank
Runtime:
40 minutes, 30 seconds
Level:
Information
Notes From the Grooming Table is the hottest grooming reference guide out on the market! In this session, the author, Melissa Verplank, CMG, will personally share her best tips pulled from the book. In the second part of this three part series, she talks about how Notes is used as a resource for pet grooming. In this session, Melissa highlights the drying section of Notes. She shares with you plenty of helpful tips on what drying methods get the best results in the least amount of time. Next, Melissa discusses how to work with your clippers to get a super smooth finish in the shortest amount of time.
In this video you will learn:
• The most effective drying techniques that yield the best quality.
• How you can boost productivity in the drying process.
• How to get a satin smooth finish in three clipper passes or less.
• Why it's important to hold your clipper up on the 'cutting edge'.
• How to remove tangles from a coat so it's almost effortless – making it easy for both the petand the groomer.
Melissa Verplank
Certifications: CMG
Melissa Verplank - CMG, has over 30 years' experience in the pet grooming industry. Her mastery of grooming techniques has won her numerous awards on a national & international level earning her the right to become a team member on GroomTeam USA. She has been the GroomTeam Coordinator and currently sits on the Board of GroomTeam USA. Ms. Verplank is an industry speaker, author, two time Cardinal Crystal Achievement award winner, Barkleigh Honors award winner and contest grooming judge.
During her formative years she ran a fleet of mobile grooming units and a busy grooming salon. In 1992, Verplank founded one of the Midwest's largest and progressive pet styling training centers; The Paragon School of Pet Grooming Inc. in Jenison, Michigan. Ms. Verplank realized the need for quality training and reference materials. To meet that need she created White Dog Enterprises Inc., a business which develops creative learning products for the professional pet stylist. The leading products for this company are Notes From the Grooming Table, The Theory of Five, and core-skill method training videos geared to training professional pet groomers. In 2007 she opened Whiskers Resort & Pet Spa. The resort has become the premier boarding facility in the west Michigan area offering luxury accommodations for boarding, daycare, grooming, and pet training. In 2010, Melissa launched her latest educational business, Learn2GroomDogs.com, an on-line streaming video library of educational material for all levels of professional pet grooming and styling.
Most recently, Melissa has earned the 2016 Barkleigh Honors Award for Book of the Year with the release of the second edition of Notes From the Grooming Table.  Her website, Learn2GroomDogs.com also was its third consecutive Barkleigh Honors Award for Website of the Year.
Categories
Feature Type
Breed Group