Spotlight Session: Always Have Multiple Plans of What You Can Do on a Severely Matted Coat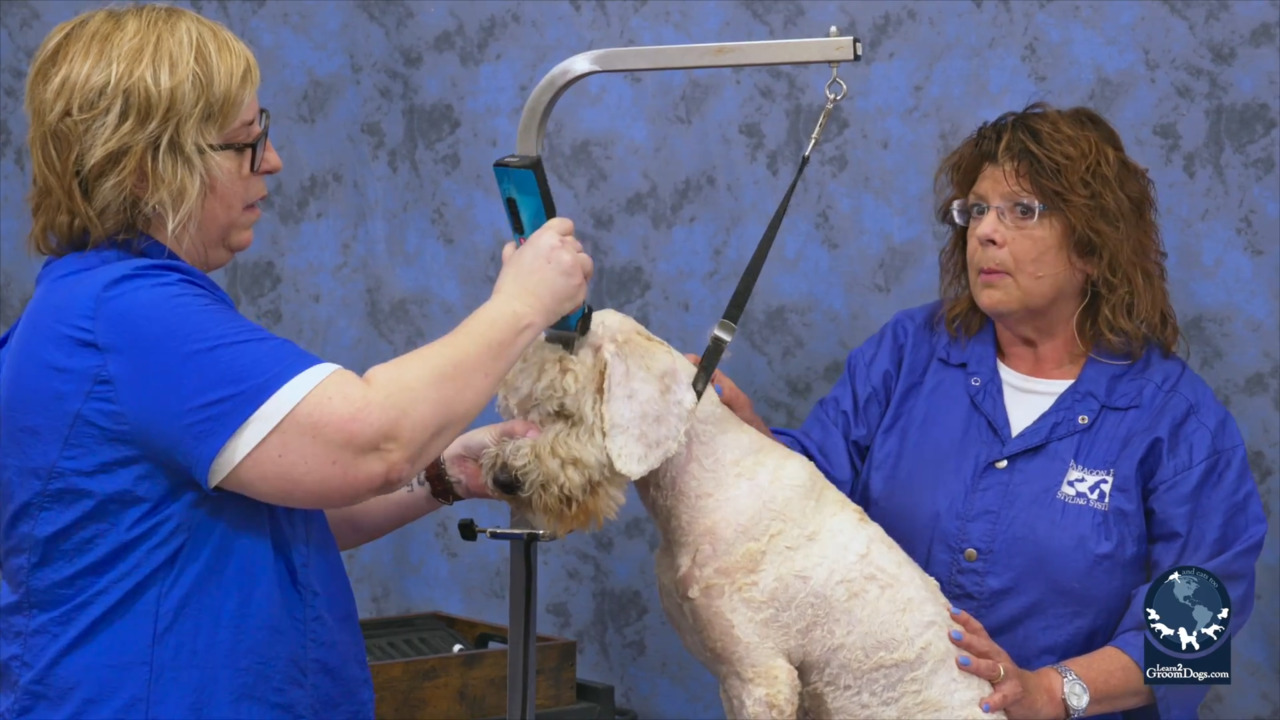 This video content is exclusively for Learn2GroomDogs members.
To watch the full video, either
Login
or
Explore Membership
today!
Video Description
About Lorri Keller
Runtime:
6:44
Level:
Advanced Stylist
In this spotlight session, Lorri Keller and Melissa Verplank show us how to safely cut away a dog's matted hair, the importance of having a plan B when dematting, and how to communicate that to the customer. Running Time: 6:44
This Spotlight Session is from the full video: Starting Over on a Dog Who's Never Been Professionally Groomed
Lorri Keller
Certifications: CMG
Lorri Keller started her career as a successful graduate of the Paragon School in 1992. She has a wealth of experience under her belt as a home groomer, grooming for a major corporation where she went on to become a salon manager and later a regional manager where she was responsible for the growth of over a dozen grooming departments in the midwest. Lorri went on to become a lead trainer and personnel director for the Paragon School. She is an IPG Certified Master Groomer and an awarding winning contest stylist. Her specialties are; terrier and sporting dogs styling, breed profile trimming, speed, efficiency, safety, and operational management.
Categories
Feature Type
Levels
Breed Group
Breeds In This Video
Coat Type