Asian Fusion haircuts on dogs are everywhere because they're fun, let groomers be creative, and can be highly personalized. Plus, it's a super option for dogs who matt easily. Tune in as Brittney Valle shows you how to master this popular, yet difficult trim. She uses common grooming tools to get a highly stylized look and walks you step-by-step through the process.
In this video you will learn:
How to set the pattern quickly with clippers
How to work with a dog's natural structure to get a classic Asian Fusian look
How to 'crispen up the coat' in any area to get a polished finish
How to make the coat appear fuller and thicker
How to get the signature look of an Asian Fusian haircut on a dog
Start Learning with Brittney
If you're a member, be sure to Log In and check out the video HERE so you can add it to your favorites and get the full details! If you're not a member, click below to watch a free preview of the video.
Creating an Asian Influenced Haircut on a Poodle: Part 1 of 3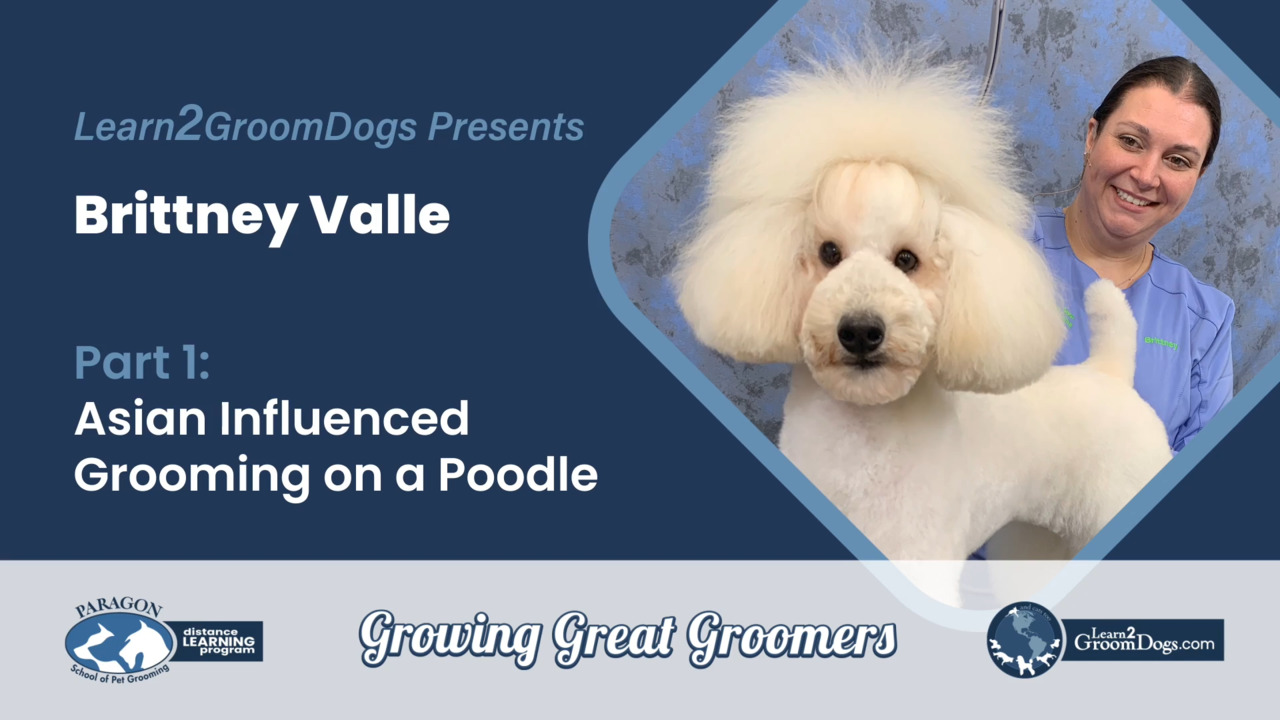 Creating an Asian Influenced Haircut on a Poodle: Part 1 of 3 with Brittney Valle