New Learn2GroomDogs release for Members! In this lesson, Lindsey shows you one of the classic ways to start an Asian influenced head style with clippers. It's quick and easy yet still leaves plenty of styling options for the rest of the head.
Creative Styling Possibilities on Powderpuffs
Award winning pet stylist, Lindsey Dicken walks you through creating this adorable Asian influenced trim. She uses two iconic stars for influence. Can you guess who or what they are?
As Lindsey explains in the lesson, there are lots of options for this trimming style. Every dog has something unique to play up. To make look cute – even cartoonish – the signature of the Asian styling trend. You need to work with the individual dog.
Lindsey loves this fun style. It's easy to do and easy for the owners to care for at home. It breaks all the rules of breed profile trimming. But at the same time, there are elements you can pull from and apply. As Lindsey works, she highlights key points making up the Asian style. She disuses a few of the main points in making it so functional for the dog. The owner. And the groomer.
Start Learning with Lindsey
If you're a member, be sure to Log In and check out the video HERE so you can add it to your favorites and get the full details! If you're not a member, click below to watch a free preview of the video.
Asian Fusion on a Powderpuff Chinese Crested (Part 1 of 2)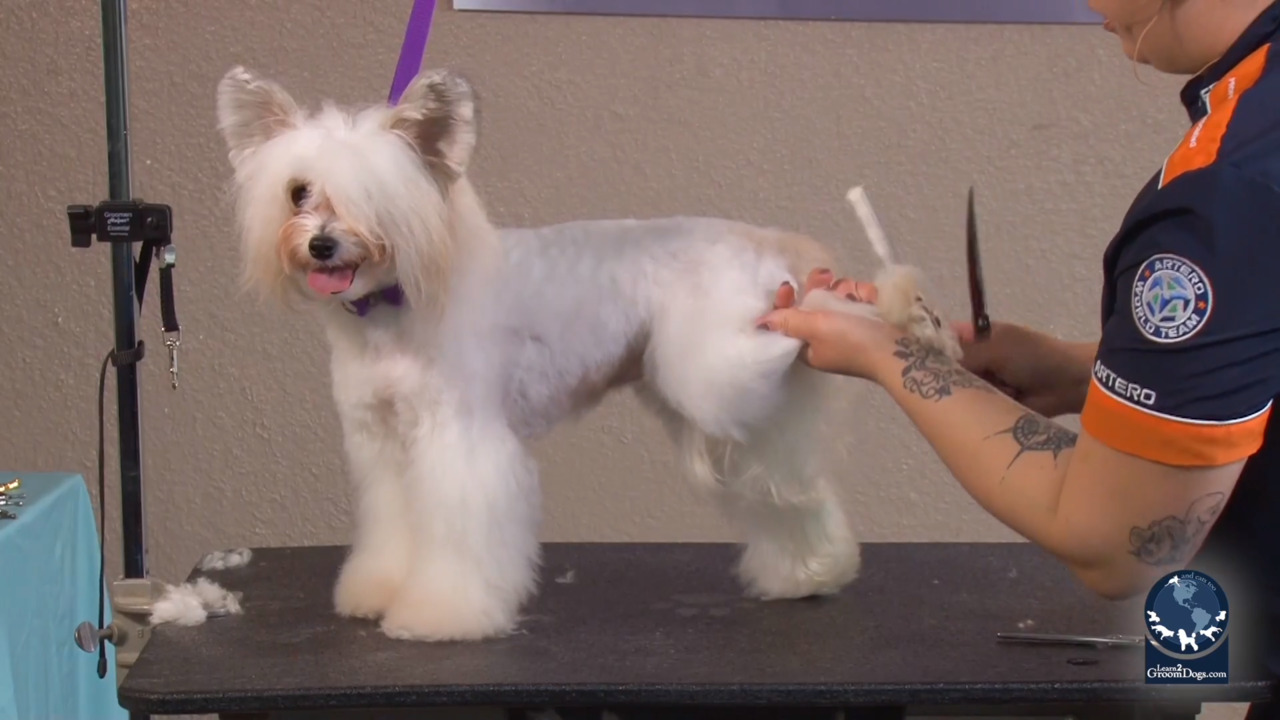 Asian Fusion on a Powderpuff Chinese Crested (Part 1 of 2) with Lindsey Dicken
If you're not signed up for Learn2GroomDogs yet, check out our Membership page below. It will tell you about all of the great features and benefits enjoyed by members of our community and allow you to join our growing waiting list. When the next enrollment period opens, you'll be among the first to know, and we'll periodically send you exclusive content before it's time to sign up.