In this lesson, Suesan Watson demonstrates how to master a basic All Trim. She uses clippers and scissors to knock this trim out in a flash and gives you tips on how to get it smooth without back brushing. You'll also learn how to quickly fix any rough spots with a comb and a pair of straight shears.
In this video you will learn:
What blades she likes to use to get great results
Handling techniques to make trimming poodle feet easier
How to go over a dog just once and get a smooth finish
How to protect the dangerous flank area while clipping
How to camouflage a short-docked tail
How to style a poodle topknot systematically
Start Learning with Suesan
If you're a member, be sure to Log In and check out the video HERE so you can add it to your favorites and get the full details! If you're not a member, click below to watch a free preview of the video.
Back to Basics with a Standard Poodle in an All Trim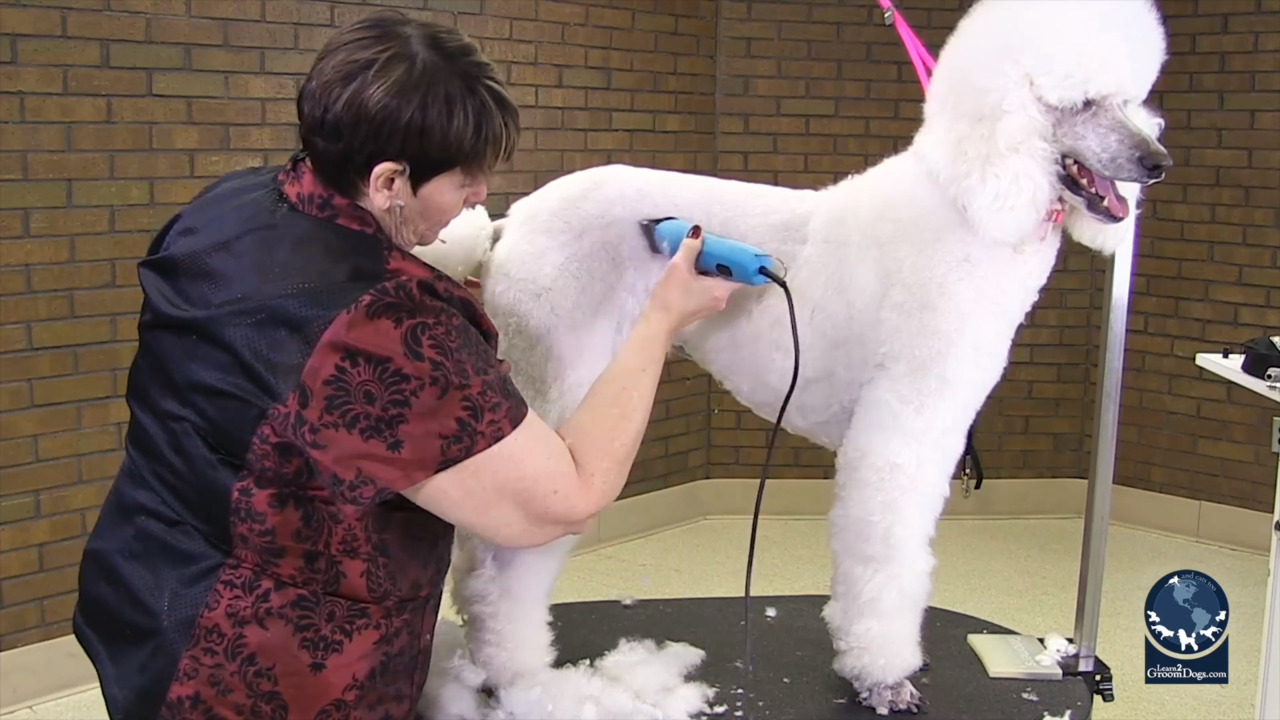 Back to Basics with a Standard Poodle in an All Trim with Suesan Watson