New Learn2GroomDogs release for Members! Lisa Leady is an award-winning professional pet stylist and popular grooming demonstrator. In this video, she shows you a great shortcut to get the perfect Golden Retriever contour in a flash.
Dealing With a Heavily Coated Golden Retriever
Golden Retrievers are a favorite purebred. We see them in our grooming salons all the time. Most of the time they are a simple bath and brush style dog. Easy to do. What happens if the dog's coat exceptionally thick? The coat is shedding? And the owners want some of the coat removed – but not shaved? What do you do?
In this lesson, Lisa gives you some great ideas on how to deal with a heavily coated senior Golden Retriever. The owners were frustrated with all the loose coat in their home. Lisa shows you how to retain the natural beauty of the coat while bringing it under control at the same time.
Lisa shows you how the right tools can eliminate much of the loose undercoat. She then demonstrates how to trim the feet, ears and feathers for a shorter, but natural look. As she's working, she shares with you the products and tools she loves to use with this type of work. She also gives you solid handling tips when dealing with an older, large type dog.
On a dog this fuzzy, it WILL take some elbow grease before the coat is under control. But as Lisa explains, if you get this type of dog on a regular schedule, you only must do the heavy work once. After that, it's just easy maintenance to keep the dog looking and feeling their best.
Start Learning with Lisa
If you're a member, be sure to Log In and check out the video HERE so you can add it to your favorites and get the full details! If you're not a member, click below to watch a free preview of the video.
Body Contour Trim on a Fuzzy Senior Golden Retriever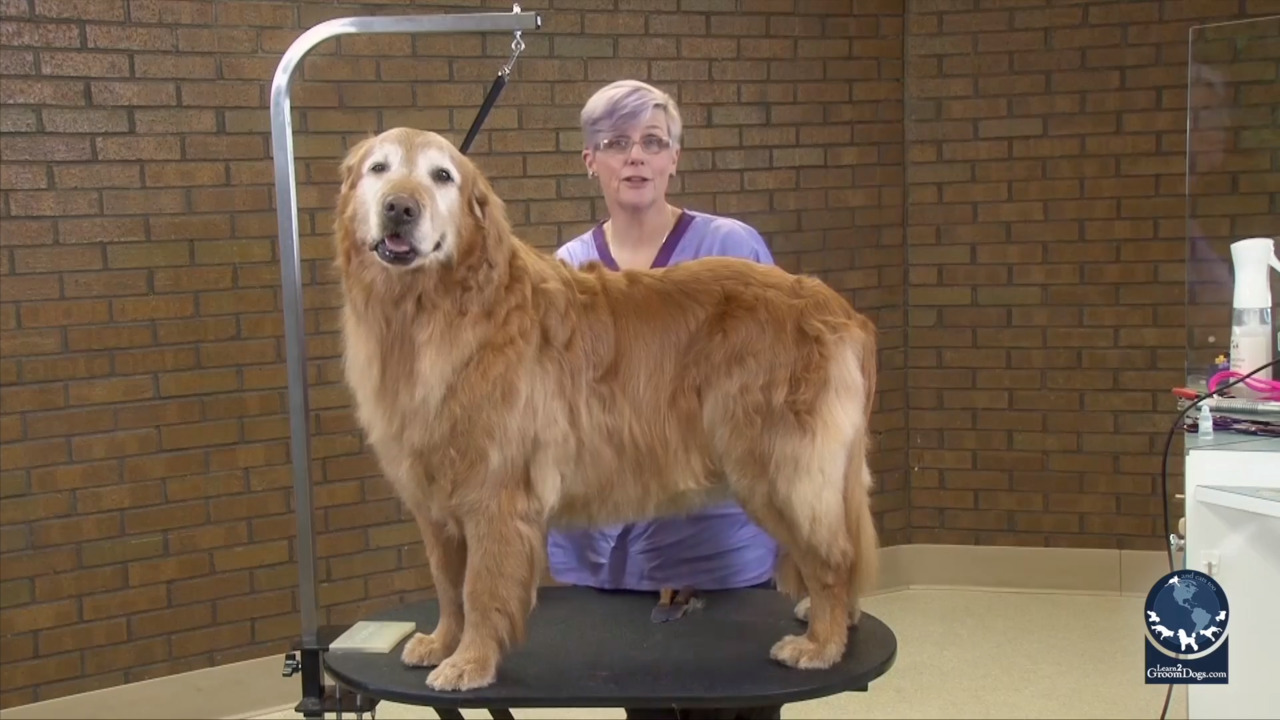 Body Contour Trim on a Fuzzy Senior Golden Retriever with Lisa Leady
Haven't joined Learn2GroomDogs yet? Good news: enrollment is currently open! Click the button below to start watching, learning, and connecting today!