In this lesson, Judy Hudson demonstrates how to make a drop-coated dog look good. Master a soft, smooth finish and eliminate track marks in the coat. You'll also learn how to create a cute expression while using effective handling techniques to keep the dog safe while scissoring.
In this video you will learn:
A great method to get a smooth cut quickly
How to get a super cute expression
Judy's technique to get the perfect round foot while minimizing toe matts
How to buffer and eliminate marks in the coat
Tips on how to maintain safety on the table at all times
Start Learning with Judy
If you're a member, be sure to Log In and check out the video HERE so you can add it to your favorites and get the full details! If you're not a member, click below to watch a free preview of the video.
Creating an Easy Pet Trim Using a Reverse Blade on a Drop-Coated Mixed Breed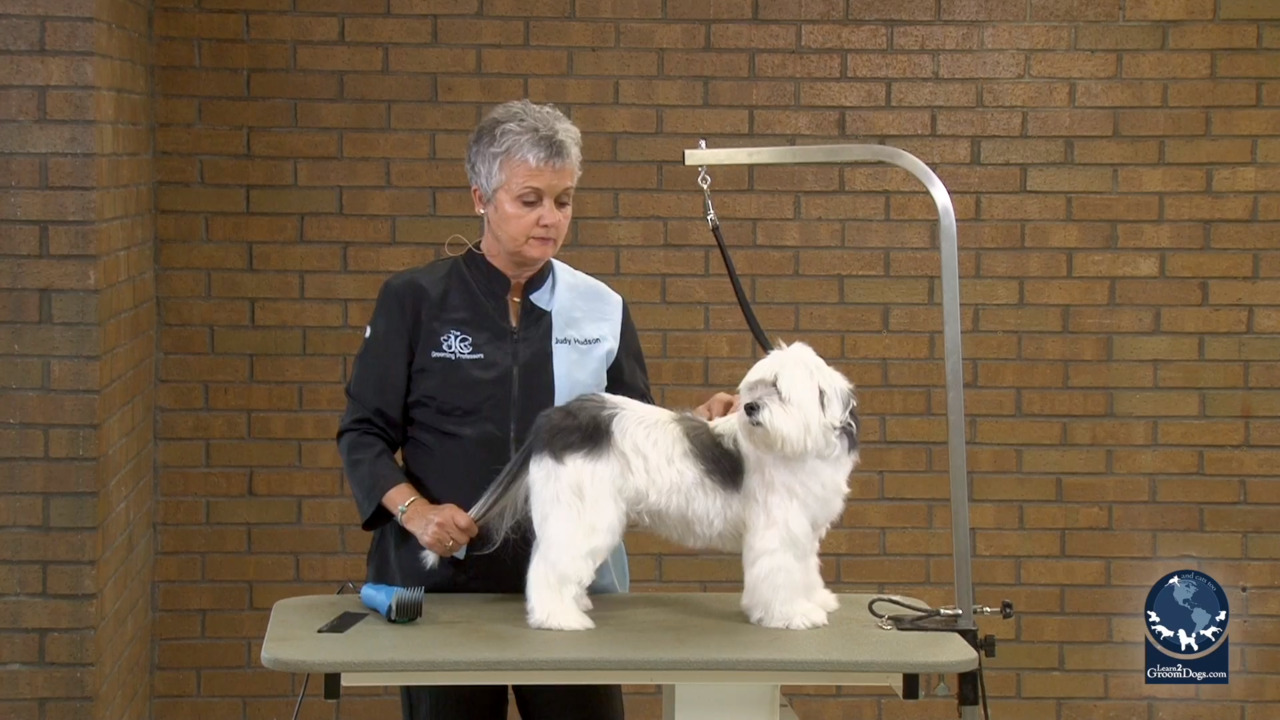 Creating an Easy Pet Trim Using a Reverse Blade on a Drop-Coated Mixed Breed with Judy Hudson