In this video, Jennifer Hecker shows off crucial guard comb techniques for getting a smooth coat on a Shih Tzu. Guard combs are the secret to consistent pet haircuts everywhere.
Even seasoned pros have challenging coat types they struggle with. If you struggle with getting soft, drop coated breeds smooth, you'll want to watch this video!
In this video you will learn:
How not to overthink a trim
Ways to tackle the tough to reach areas effectively
How to create flair on the rear legs easily
How not to get stuck in one spot
How to create a soft teddy bear ear style
Start Learning with Jennifer
If you're a member, be sure to Log In and check out the video HERE so you can add it to your favorites and get the full details! If you're not a member, click below to watch a free preview of the video.
Cute Shih Tzu Trim: Grooming by the Numbers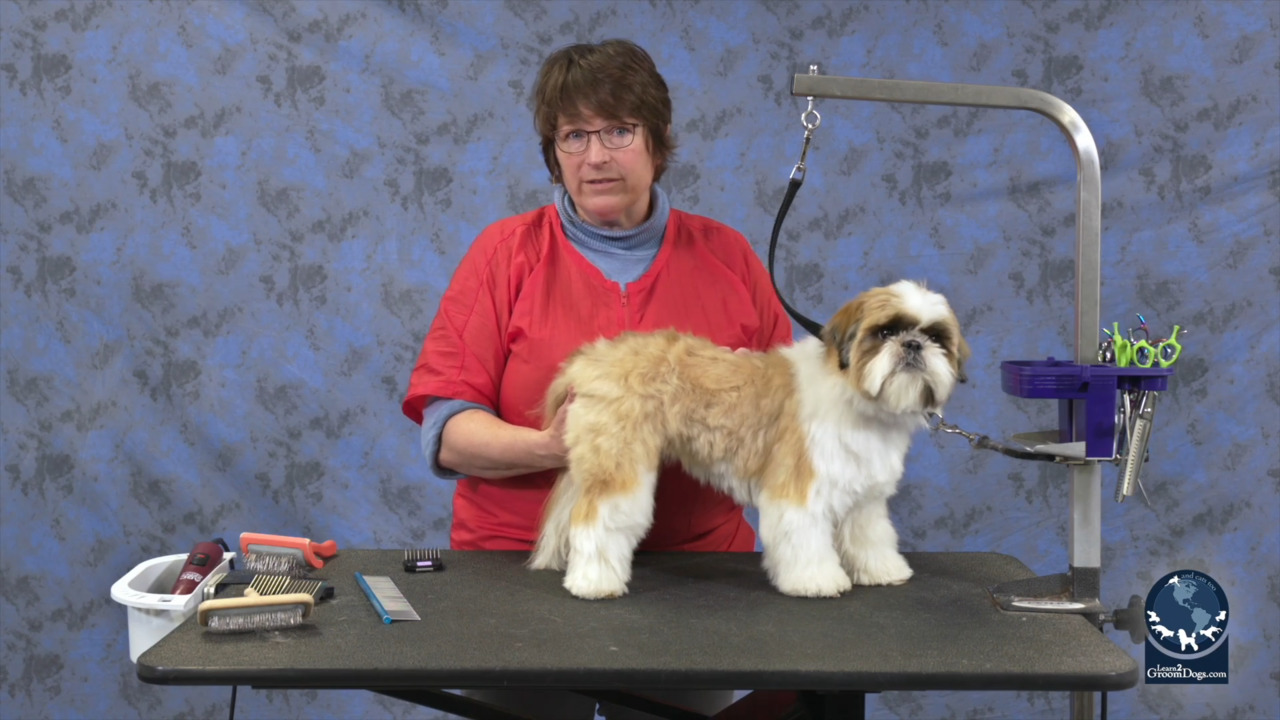 Cute Shih Tzu Trim: Grooming by the Numbers with Jennifer Hecker