Don't you wish all dogs had excellent table manners? Poor behavior puts any pet at a higher risk for injury and makes grooming more time-consuming.
Thankfully, there are plenty of ways to promote and train proper table manners, and much of it stems from you! Khris Berry has been a canine behaviorist her entire working career of over 35 years, and is an excellent teacher. In this Double Feature, she shares many of her best-kept secrets on how to win the trust and cooperation from a pet in a grooming setting. These ideas are easy to understand and apply instantly.
In this video you will learn:
How to compare a dog's brain to a rubber ball
How to effectively manage canine energy
Why heart placement is critical in dog body language
What is the key form of communication with a dog
Highly useful holds to support the pet allowing you to groom easier
Start Learning with Khris
If you're a member, be sure to Log In and check out the video HERE so you can add it to your favorites and get the full details! If you're not a member, click below to watch a free preview of the video.
General Table Handling for Pet Grooming & Special Needs Dogs - Part 1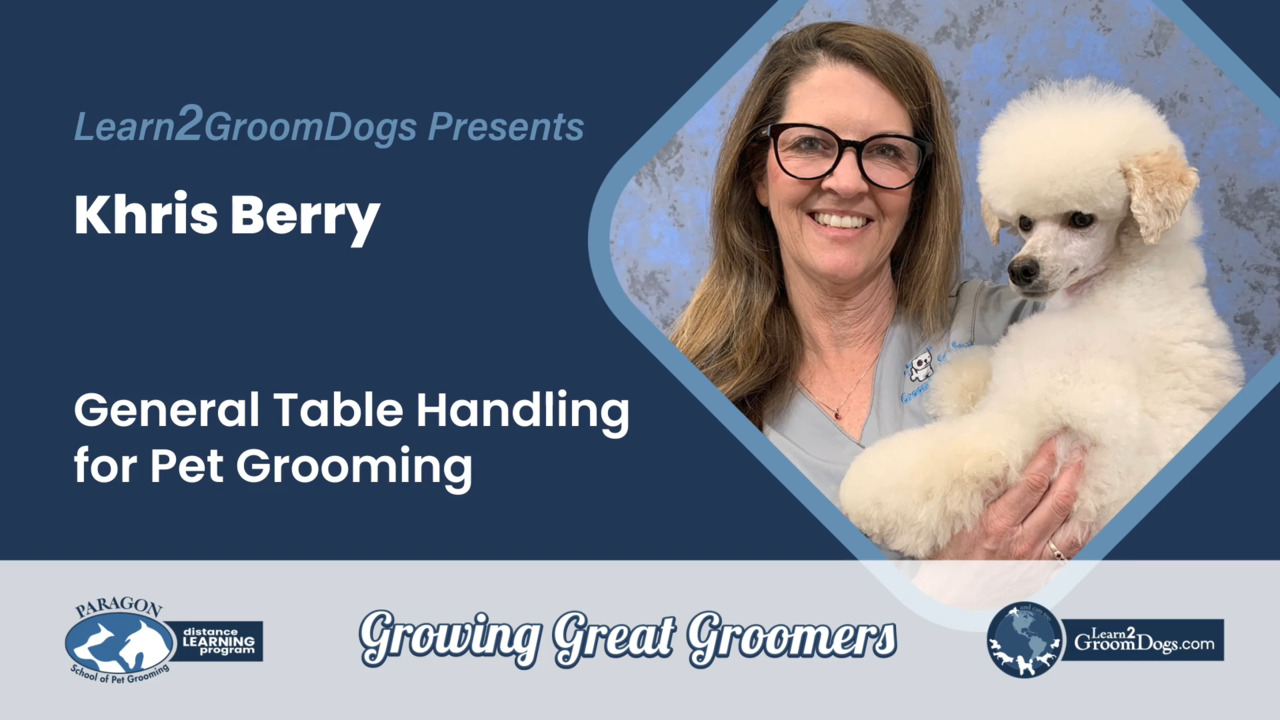 General Table Handling for Pet Grooming & Special Needs Dogs - Part 1 with Khris Berry
General Table Handling for Pet Grooming & Special Needs Dogs - Part 2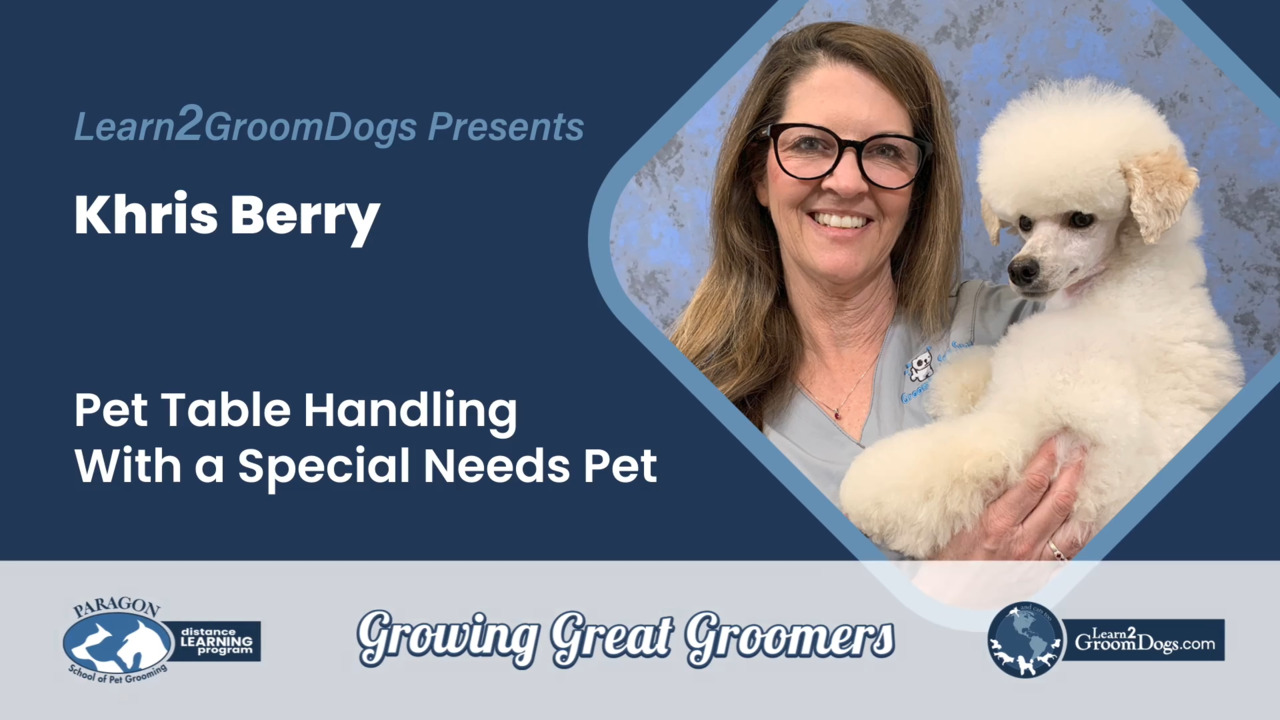 General Table Handling for Pet Grooming & Special Needs Dogs - Part 2 with Khris Berry