In this video, Lorri Keller and Melissa Verplank team up to groom a young Doodle pup – who has never been professionally groomed!
This power-packed lesson is filled with tips, tricks, and field-tested wisdom on how to work with BOTH the dog and the owner in a positive, proactive fashion.
In this video you will learn:
How to remove a matted coat safely
Ways to win the trust and cooperation of a dog
Why you would opt NOT to bath and dry a pet
What is the secret to working with really challenging dogs
How to set the client up to appreciate a full "reset" before you even pick up the clippers
Start Learning with Lorri & Melissa
If you're a member, be sure to Log In and check out the video HERE so you can add it to your favorites and get the full details! If you're not a member, click below to watch a free preview of the video.
Grooming a 10-Month-Old Doodle Who Has Never Been Professionally Groomed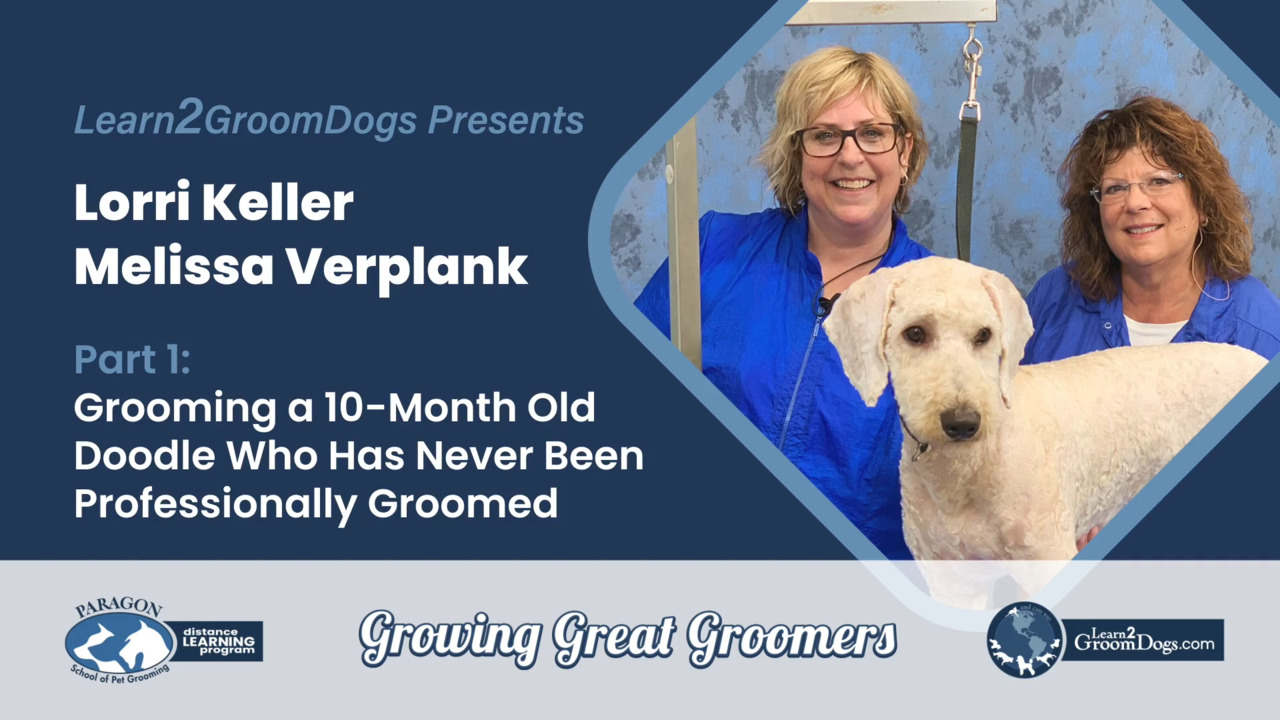 Grooming a 10-Month-Old Doodle Who Has Never Been Professionally Groomed - Multiple Experts