In this three-part series, Judy Hudson changes up a more traditional Poodle style for Kerry Blue Terrier haircut. As Judy says, these types of trims make grooming fun. You can take one breed and turn it into another. Or you can take a mixed breed and put a purebred trim on it. In either case, you get a fun personality type trim. It gives the dog style. Plus, you get to learn and try something new.
In "Grooming a Silver Poodle Like a Kerry Blue" you will learn:
Why it's important to thoroughly brush and comb out a dog prior to starting the haircut
What's one of the best tools to use to speed up your work
How to utilize proper canine structure when grooming
Why these types of trims make grooming fun
How to trim the eyes without making a mistake
Start Learning with Judy
If you're a member, be sure to Log In and check out the video HERE so you can add it to your favorites and get the full details! If you're not a member, click below to watch a free preview of the video.
Grooming a Silver Poodle Like a Kerry Blue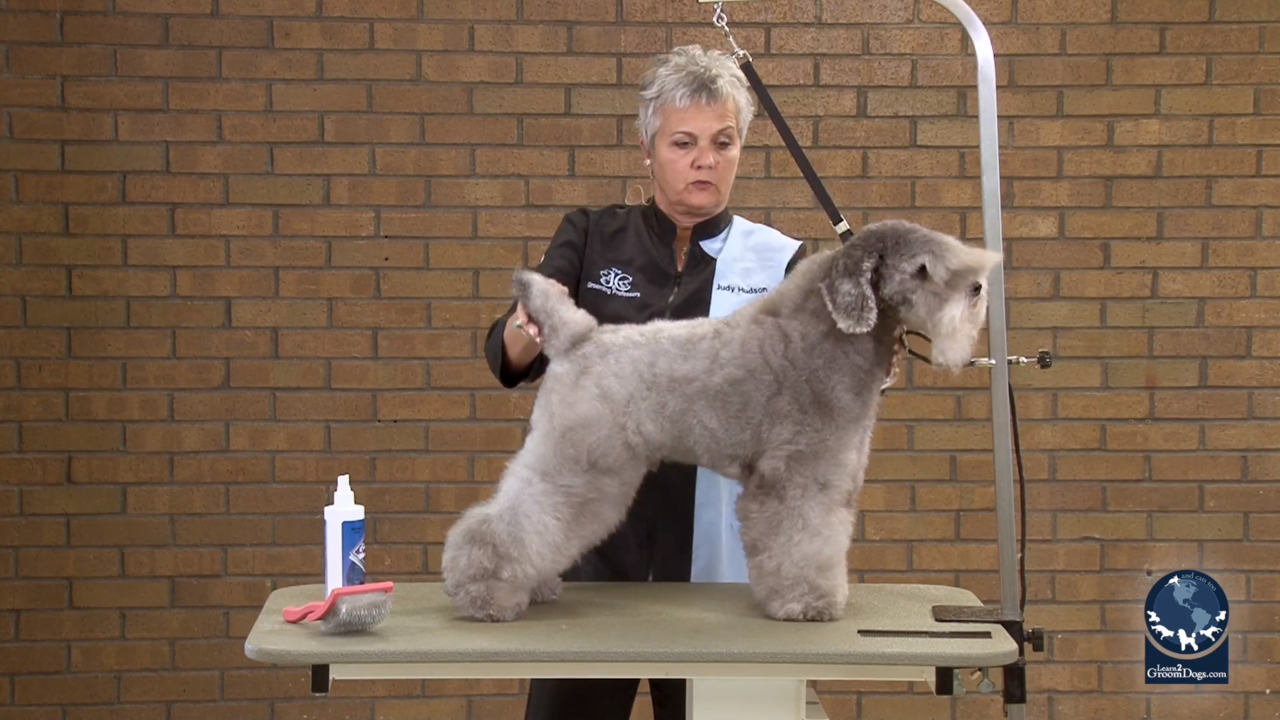 Grooming a Silver Poodle Like a Kerry Blue with Judy Hudson