In this lesson, Judy Hudson shows you the techniques she would use to get a big St. Bernard Doodle done in 90 minutes in her mobile grooming van. Bath. Dry. Groom. It's a groom anybody can be proud of, and it's easy for the pet owner to maintain on a regular grooming schedule.
In this video you will learn:
Multiple secrets to mastering your time when grooming
Why structure matters
Tips on effective communications with pet owners
How to win the trust and cooperation of the dogs you work on
What piece of equipment is absolute gold
Start Learning with Judy
If you're a member, be sure to Log In and check out the video HERE so you can add it to your favorites and get the full details! If you're not a member, click below to watch a free preview of the video.
How to Groom a St. Bernard Doodle in 90 Minutes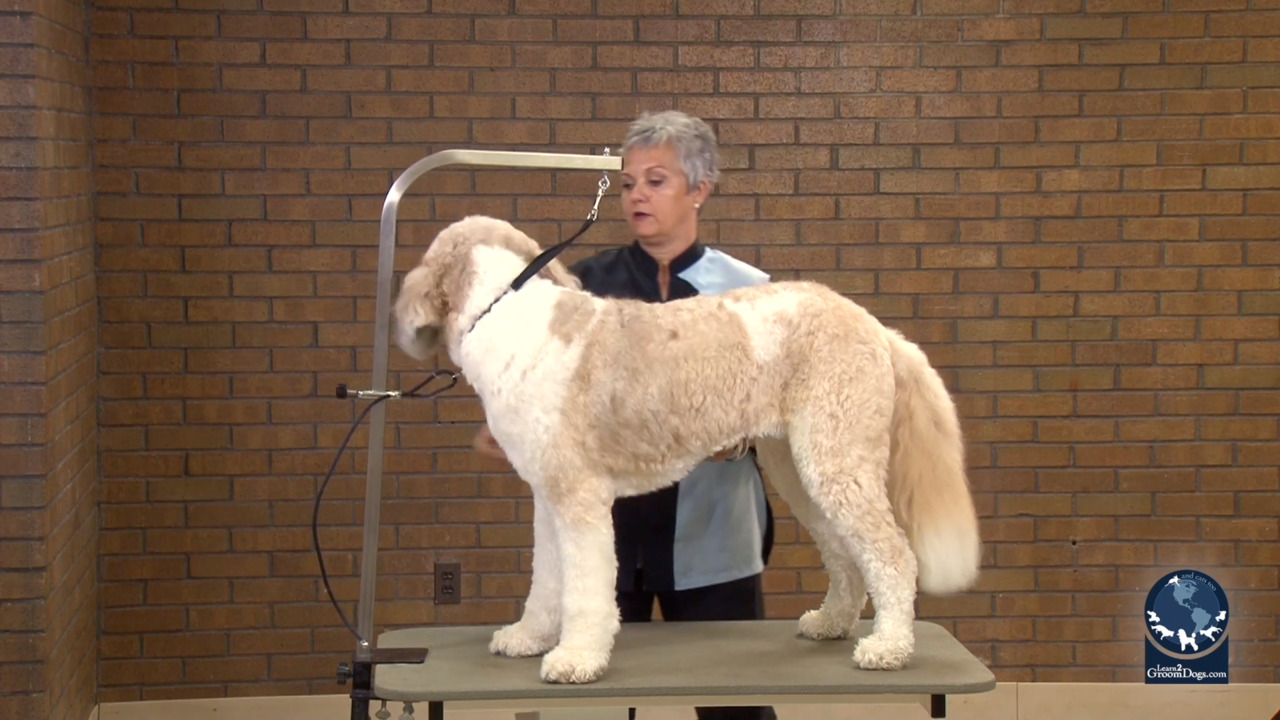 How to Groom a St. Bernard Doodle in 90 Minutes with Judy Hudson