In this lesson, Jennifer Hecker shares her dematting tricks for a smooth, swift, and pain-free process. This Miniature Schnauzer is matted, tangled, and less than thrilled, but Jennifer's technique keeps it calm and safe. If you cringe at the thought of having to demat your next dog – don't!
In this video you will learn:
What makes dematting easier
Which products she likes for to assist the process
How to match the right brush to the job
How to tell if a mat is still in the coat
Ways to protect the pet from injury during brushing
Start Learning with Jennifer
If you're a member, be sure to Log In and check out the video HERE so you can add it to your favorites and get the full details! If you're not a member, click below to watch a free preview of the video.
Safe and Gentle Dematting Techniques on a Miniature Schnauzer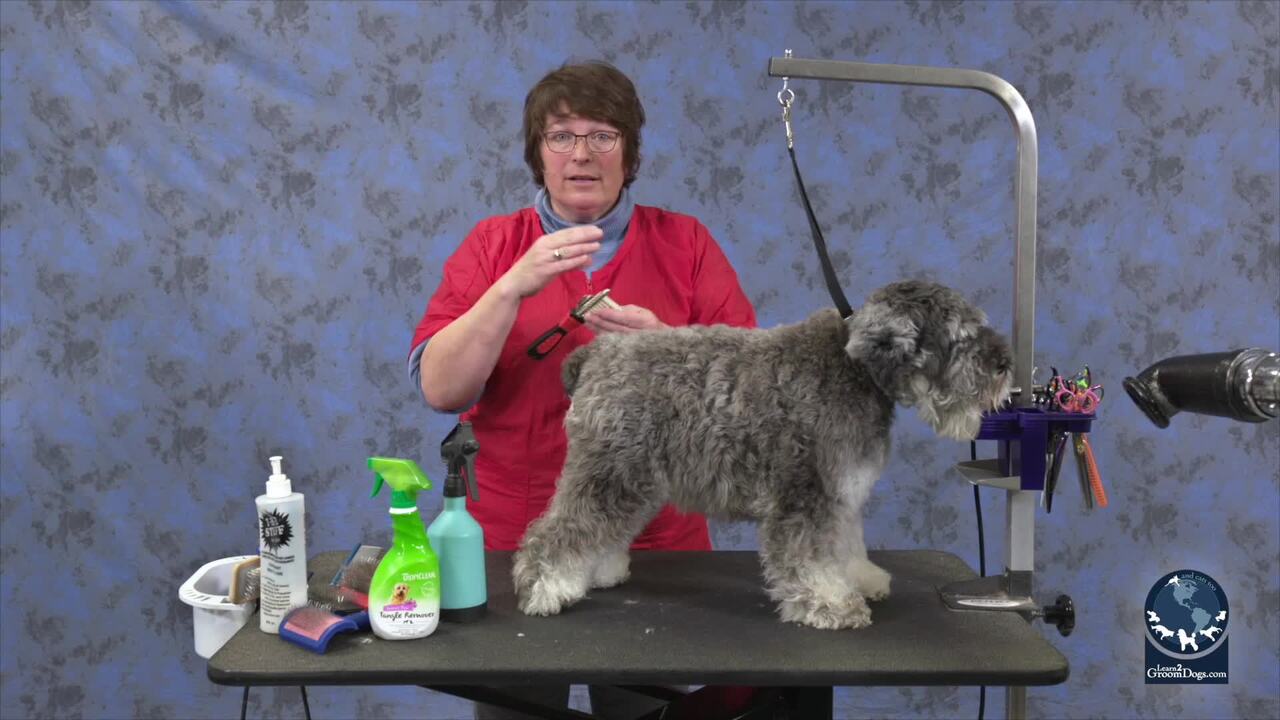 Safe and Gentle Dematting Techniques on a Miniature Schnauzer with Jennifer Hecker