In this video, Melissa Verplank tells you about how she got started in the industry. Learn how the Paragon School of Pet Grooming came to be!
Tune in for insights, laughs, and tips on how to get started in your own dog grooming enterprise. This special video is part of Paragon's 30th Anniversary series, and a special sneak peek for Learn2GroomDogs members.
In this video you will learn:
How Melissa got started in the pet industry
Who mentored her along the way
What her "Aha!" moment was
What motivated her to reach her goals
Start Learning with Melissa
If you're a member, be sure to Log In and check out the video HERE so you can add it to your favorites and get the full details! If you're not a member, click below to watch a free preview of the video.
The Melissa Verplank Story - Part I: The Early Years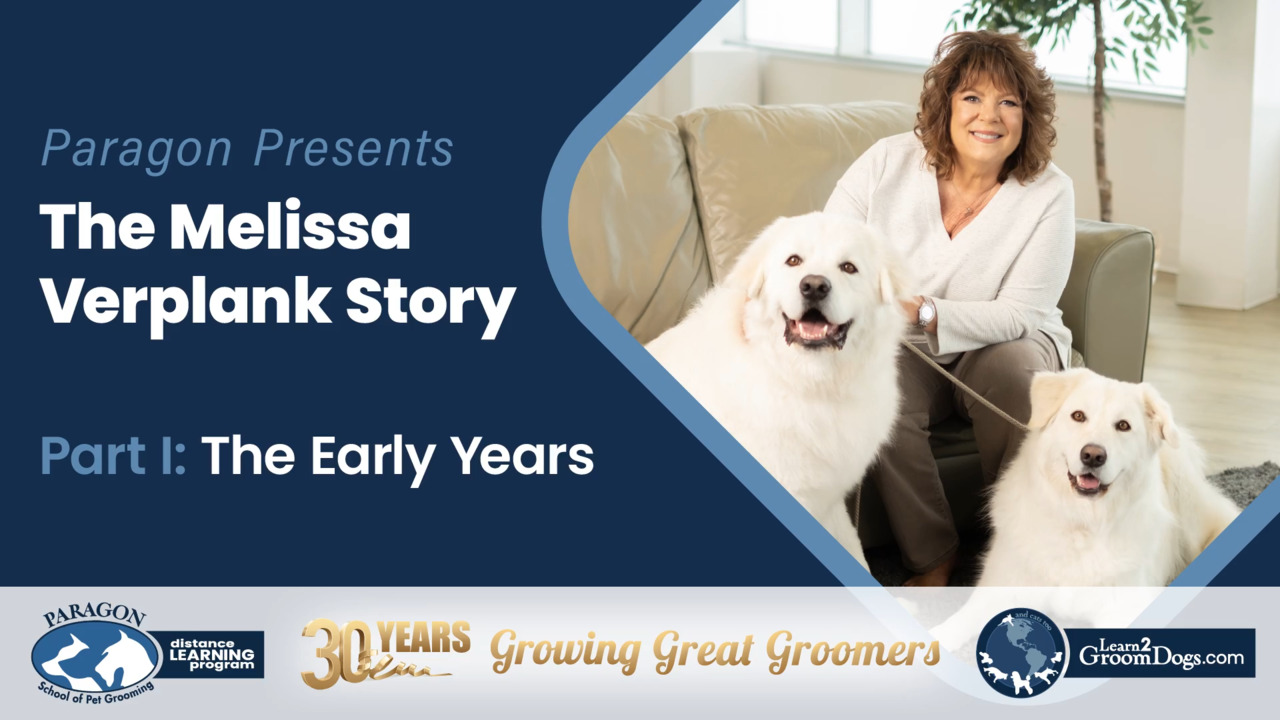 The Melissa Verplank Story - Part I: The Early Years with Melissa Verplank