In this video, Melissa Verplank explains how she built a grooming curriculum from the ground up. Learn how she organized her team, shared her strategies, and brought grooming education to everyone.
Tune in for teaching insights, guide development, and tips on continuing education. This special video is part of Paragon's 30th Anniversary series, and a special sneak peek for Learn2GroomDogs members.
In this video you will learn:
What challenges Melissa faced when creating a curriculum
Which came first – Notes from the Grooming Table or Theory of 5?
How education continuously evolves with technology
How to build consistency for your team
Start Learning with Melissa
If you're a member, be sure to Log In and check out the video HERE so you can add it to your favorites and get the full details! If you're not a member, click below to watch a free preview of the video.
The Melissa Verplank Story - Part II: Inventing the Grooming Curriculum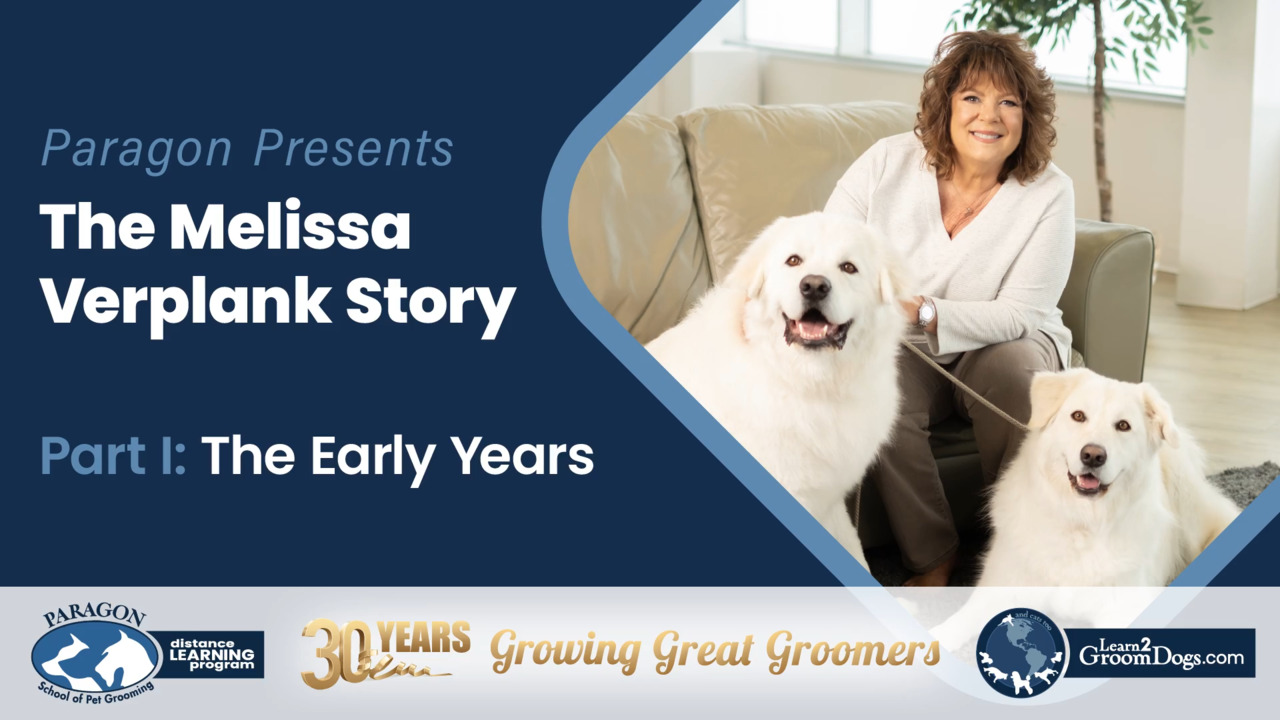 The Melissa Verplank Story - Part II: Inventing the Grooming Curriculum with Melissa Verplank