In this video, Melissa Verplank details how her team took grooming education to the world wide web. Learn how Learn2GroomDogs.com was created, how Paragon's educational approach grew, and how the team adapted the grooming curriculum – a very hands-on approach – to thrive online.
Tune in for insights, strategies, and intriguing anecdotes. This special video is part of Paragon's 30th Anniversary series, and a special sneak peek for Learn2GroomDogs members.
In this video you will learn:
What challenges and opportunities Paragon's location presented
What Melissa learned from grooming competitions
How the Paragon team made Distance Learning appeal to hands-on groomers
How Paragon and Learn2GroomDogs.com became what they are today
Start Learning with Melissa
If you're a member, be sure to Log In and check out the video HERE so you can add it to your favorites and get the full details! If you're not a member, click below to watch a free preview of the video.
The Melissa Verplank Story - Part III: Reaching A Wider Audience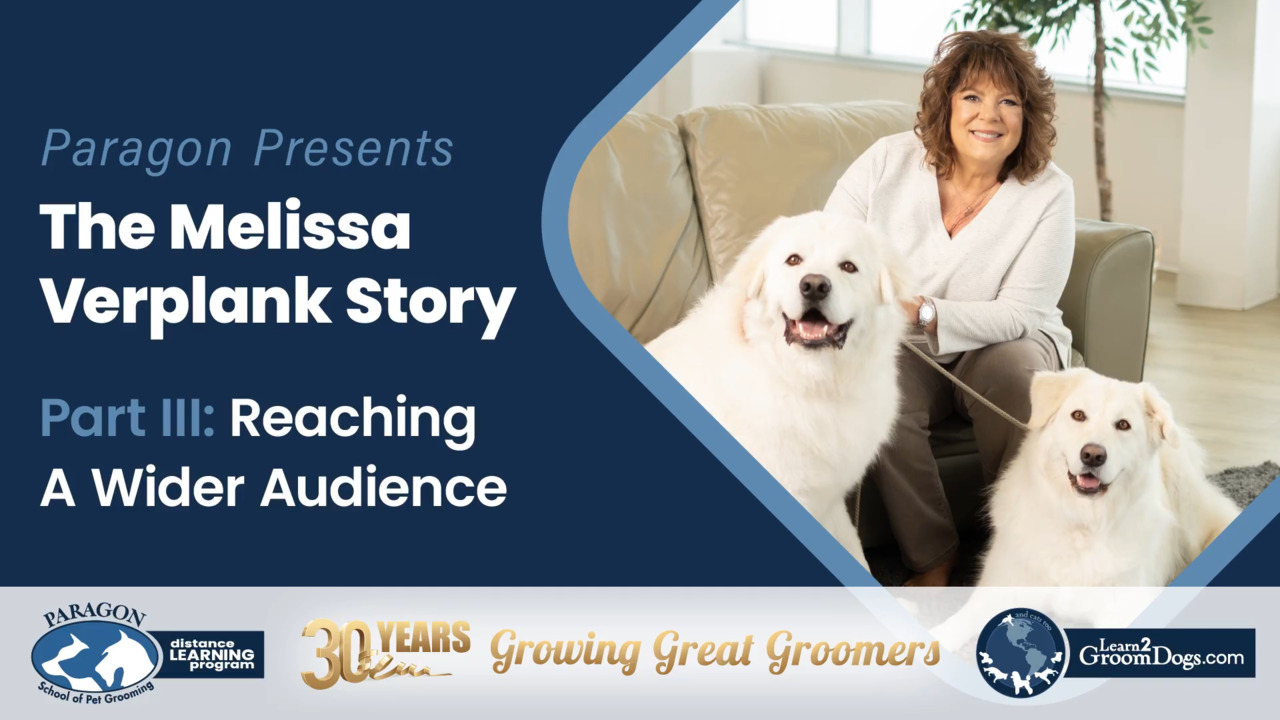 The Melissa Verplank Story - Part III: Reaching A Wider Audience with Melissa Verplank