In this lesson, Lindsey Dicken shows you how to handle a drop coat on a Yorkie mix. With the right preparation, products, and tools, it doesn't take any time to finish this soft and sweet haircut. Follow Lindsey's tips to make this difficult coat type look great without losing time in the details!
In this video you will learn:
How to minimize any type of marking in the coat
What's the correct attitude to have when working with this coat type
Why it is important to get it right – every time
How to give a dog a more masculine look
What tends to give dogs a more aged appearance and how to avoid it
Start Learning with Lindsey
If you're a member, be sure to Log In and check out the video HERE so you can add it to your favorites and get the full details! If you're not a member, click below to watch a free preview of the video.
Thinning Shear Personality Trim on a Yorkie Mix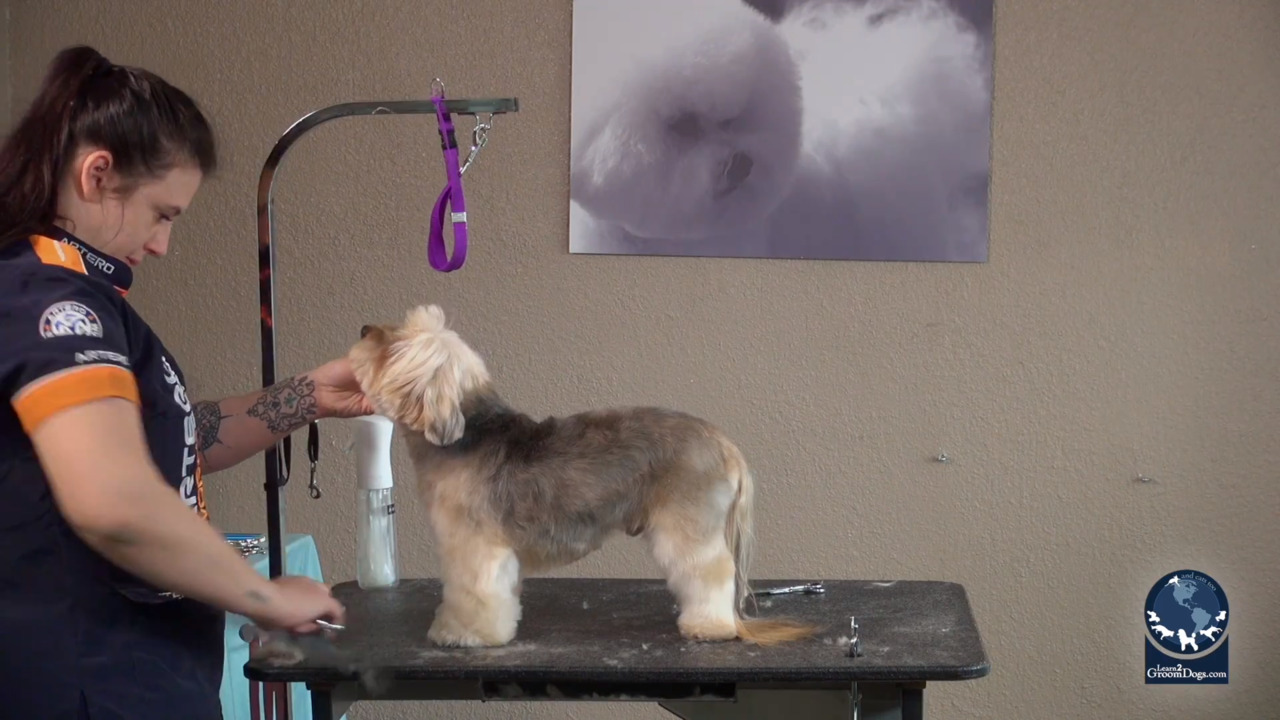 Thinning Shear Personality Trim on a Yorkie Mix with Lindsey Dicken