What do you do with a dog who has a sparse, wiry coat? Shave it close with a clipper? Leave it slightly fluffy with a guard comb? Handstrip? All three options could be the right choice for the dog – and the client. However, if you know Jennifer Hecker, she will ALWAYS head down the handstripping route.Why? It's the easiest option for her with this type of coat. It allows her to bring out the true characteristics of the pet to the forefront. Plus, she gets to have fun with a quirky head style the owners love. An added incentive, this method lasts a long time for the owner. But best of all, it's the healthiest way to maintain this coat texture. Bonus – it's fast!
In this video you will learn:
How to avoid blisters if you are not used to handstripping
Which tools are her 'go-to' tools for handstripping
How to work with a fussy pet
When and how often to bath this type of coat
How to play up key points on the dog
Start Learning with Jennifer
If you're a member, be sure to Log In and check out the video HERE so you can add it to your favorites and get the full details! If you're not a member, click below to watch a free preview of the video.
Personality Pet Handstrip on a Small Black & White Mixed Breed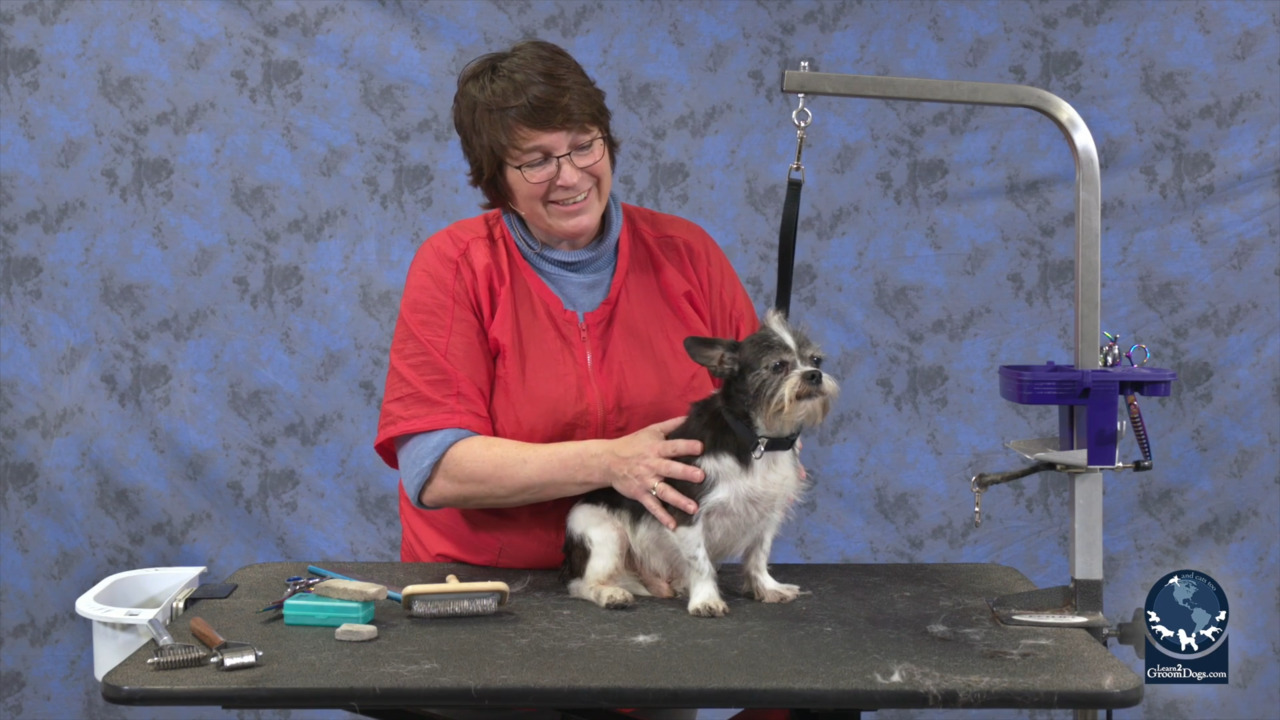 Personality Pet Handstrip on a Small Black & White Mixed Breed with Jennifer Hecker