Angela Kumpe is a leading influencer and educator in the world of creative pet styling. In this upcoming double feature lesson, she shows you how to do a full creative styling design. Enjoy the montage of educational tid-bits Angela shares in this FREE preview. This collection is cultivated from the entire lesson of Creative African Animal Design.
How to Watch:
We have broken it into two separate lessons so you can follow along easily. Each Full Feature lesson has broken into three sections for a total of six parts. In January, you will want to begin watching A Full Creative African Animal Design – Getting Started and Creating a Giraffe Design. Then follow up in February with the second lesson, A Full Creative African Animal Design – Creating an African Crane and Finishing Details.
To get your front row seat to the entire video series, make sure you are a member of Learn2GroomDogs.com!
Sneak Peek of A Full Creative African Animal Design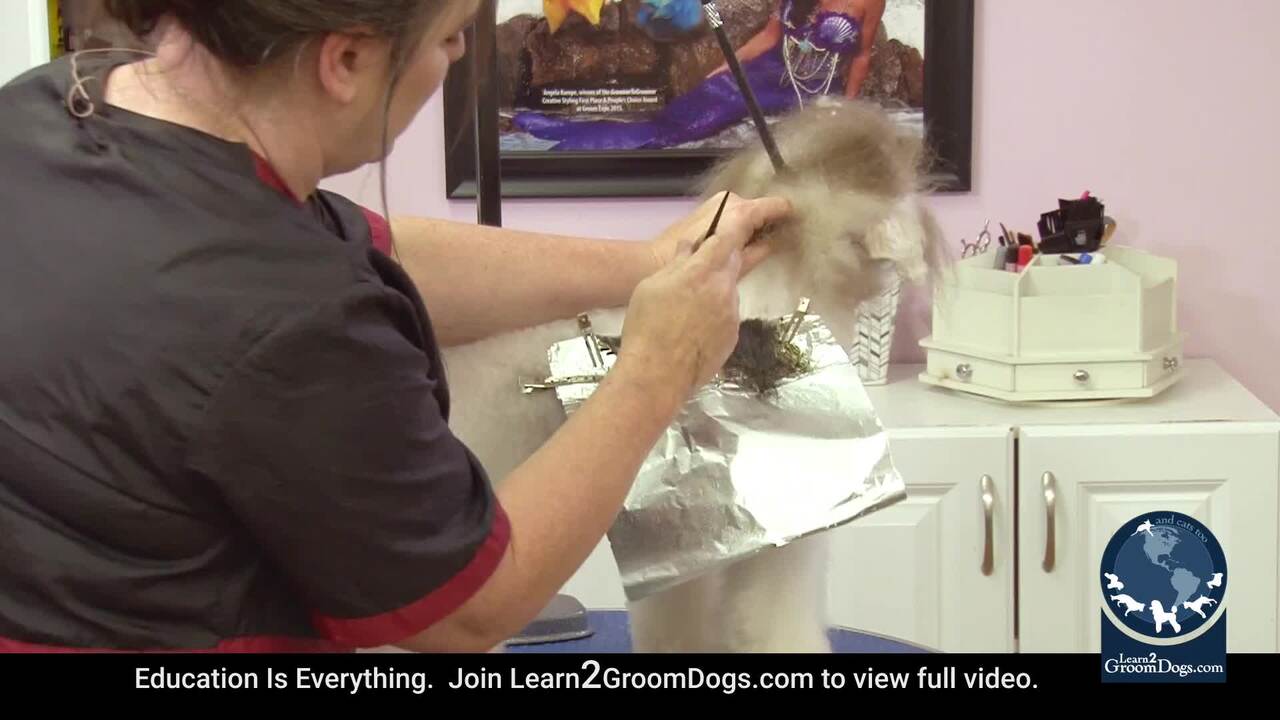 Sneak Peek of A Full Creative African Animal Design with Angela Kumpe