Great Britain Show Highlights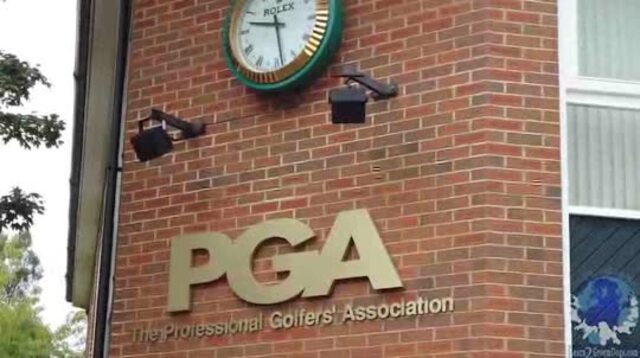 This video content is exclusively for Learn2GroomDogs members.
To watch the full video, either
Login
or
Explore Membership
today!
Video Description
About Colin Taylor
Runtime:
6 minutes, 47 seconds
Level:
Information
The first 'Festival of Grooming' was held in Great Britain the weekend of July 16-17, 2011. It quickly turned into a sold out event! The Festival was held at The Belfry resort in the West Midlands. Presented by Groomers Ltd. and The English Groomers Group, the 'Festival of Grooming' offered an educational insight to the world of premier pet grooming. Networking opportunities to meet and mingle with industry insiders in a casual atmosphere were plentiful.
Over 250 grooming professionals experienced a fun filled weekend. Melissa Verplank was the keynote speaker for this event. She is an award winning pet stylist, multiple business owner, and author of Notes From the Grooming Table and Theory of Five.
Other presenters were grooming greats, Colin Taylor and Bill Browne-Cole. They inspired participants with their 'hands on' grooming demonstrations, featuring a Bedlington Terrier and a Wire Haired Fox Terrier. Premier stylists Sharon Pine-Haynes, Louisa Tandy, and Chrissie Warwick conducted enlightening demonstrations on 'Show Coats & Top Knots' and 'Creative Grooming.'
Great food, a fabulous fashion show, and dancing into the wee hours of the night filled the evening. During the evening, 21 lucky winners walked away with bounties of valuable raffle prizes. Plus, every table had a beautiful center piece containing clippers and grooming products for that one lucky diner.
Positive response from show goers was overwhelming at the close of the show. Discussions for next year's event are already in progress. L2GD is proud to showcase highlights from this amazing event.
Colin Taylor
Certifications: CMG
London-born Colin Taylor has a long history of being an international super star in the world of professional pet grooming. Colin is certified by the United Kingdom City and Guild plus a Certified Master Groomer in the Untied States. He is a multiple GroomTeam USA team member. In 2007, Colin was a member of GroomTeam Scotland. In the Untied States, he has won Best Groomed Dog in Show at every major grooming show plus Best All Around Groomer. He's been awarded Best Scissored Dog in Show award countless times, including one of which was giving by the famed poodle handler KAZ HOSAKA which Colin holds close to his heart. When he was an active competitor, his breed specialties were, Bedlington Terriers, Poodles and Mixed Breed styling. He is honored by the fact he has made the front cover of GROOMER TO GROOMER magazine 5 times.
At the age of 16, he began his grooming career in 1985 at the London Academy of Grooming. Just three months into the course, his instructor, Jill East, entered him in his first grooming contest with a hand stripped Cairn Terrier. To their amazement – Colin won the class! Thus began his long string of successful contest wins and placements over the next 25 years around the globe.
Upon graduation from the London Academy, Colin was offered a two year contract to work at the Hong Kong Doggie House for Mary Ng . He could not turn down this unique opportunity. At the age of 17, he left the UK. In Hong Kong he would learn much about life and even more about the grooming world, including how to scissor - and scissor fast. The two years flew by.
At 19, Mr. Taylor returned back to the UK. He taught at the grooming school where he originally trained. In 1989 the World Grooming Championship contest was held in Windsor UK. He entered the contest. After dazzling the crowd with his grooming talent, Colin went on to meet some of the United States finest groomers – and his next international opportunity unfolded.
At the 1989 World Championship, Colin met well respected business woman, Dina Perry. At the time, she owned Wag n Tails Mobile Grooming and The Michigan School of Canine Cosmetology, located in Lansing, Michigan. Dina put Colin under her wing. The next thing Colin knew, he was on a plane bound for Detroit. With only his scissors and a few Madonna posters packed, Colin did not know quite what to expect. What he did know, he was on his way to another country with his ever present desire to learn.
Colin spent the next eighteen years in the United States. He worked in some of the most prestigious grooming schools and salons across the country. Colin has been featured on TV shows such as The Kelly & Company Show in Detroit and the Paul Mitchell Dog Shampoo program which was filmed in Pittsburgh.
In 2007 Colin returned to the UK to be closer to his family. His focus is assisting and inspiring education in the pet grooming industry. His goal it to be an inspiration to other pet professionals so they can reach goals like he has.
Currently, Colin travels throughout the UK and Europe giving seminars and private clinics. He even has even traveled to India, China and Australia on his speaking schedule. Colin's personal speaking style is like an open book. He loves to share his knowledge and experience. He holds nothing back. Colin never believes in keeping secrets. His professional advice always puts the dog first. He constantly states, "Never put a dog through pain or suffering just because you think it has to be perfect. The dog's well-being is more important." Also, "Practice makes perfect - practicing perfect makes perfect."
Recently Colin became an author. He just published his first book, "What Would Colin Do?" In the book, Colin doles out his personal advice on 101 different pet grooming topics in a light and entertaining way.
Colin Taylor is a well known all breed industry judge and speaker for grooming contests all over the world. His specialties are breed profile trimming, handling, hand scissoring, professional proficiency, and personal motivation. He loves to see people progress forward no matter what their chosen path is in life.
Quick facts about Colin Taylor
Author of What Would Colin Do? 101 Situations and Solutions for Every Dog Groomer
Intergroom International Groomer of the Year 2004
Multiple-year member of GroomTeam USA
Winner of the 2006 World Cup Grooming Games at Groom and Kennel Expo in Burbank California
Countless Best in Show and Best All-round Groomer awards
5 times on the cover of Groomer to Groomer
Best Poodle – Poodle Class at Intergroom
Winner of the Oster Invitational Tournament of Champions
Recipient of Scissoring Award presented by famed poodle handler Kaz Hosaka
Thank-you credit and back-cover endorsement of Melissa Verplank's Notes from the Grooming Table
Television appearances include Kelly and Company Show in Detroit and a TV ad for Paul Mitchell dog shampoo
Runs and manages Master Groom Dog Grooming Contest
International Judge and Speaker
Founder of Colin Taylor Academy
Colin Taylor Academy
116 Chamberlayne Road
Kensal Rise, London NW10 3JP
Tel. 020 8964 3231
Mob. 07887 473 422