Groomers Helper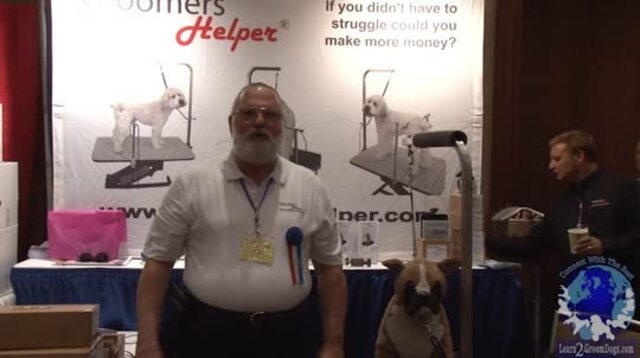 This video content is exclusively for Learn2GroomDogs members.
To watch the full video, either
Login
or
Explore Membership
today!
Video Description
About Chuck Simons
Runtime:
6 minutes, 18 seconds
Level:
Information
As groomers, we are always looking for ways to make our job easier. The Groomers Helper® does just that. It stops problems before they even start. This non-aggressive, restraint system stops the unnecessary struggling. Less struggling means we can focus on quality grooming. Cooperation from the pet is a huge stress reliever too! The Groomers Helper® does an amazing job of keeping both the groomer and the pet safe. In this session, the President of Groomers Helper®, Chuck Simons, demonstrates how the product works. He'll personally show you how you can groom smarter, not harder. The Groomers Helper® Pet Safety and Positioning System will make your everyday grooming less stressful, safer and more efficient.
In this video you will learn:
• What percentage of your time is spent of handling vs. grooming
• Why the Groomers Helper can build your confidence
• Special features that enhance the function of the loop
• How it keeps you out of 'bite range'
• Why it minimizes struggling with the pet
Chuck Simons
Chuck Simons is the inventor of Groomers Helper®, the world's most used pet safety and positioning system, as well as an accomplished photographer, writer and lecturer. Chuck is often found at grooming shows demonstrating the leading pet grooming products and presenting business building seminars. Chuck owns and operates The Pet Salon with his wife Beth, an NCMG®. Chuck is the winner of the prestigious "Barkleigh Honors Award" and the "Cardinal Crystal Achievement Award for Outstanding Contribution to The Industry."
Categories
Feature Type
Techniques