Grooming the Springer Spaniel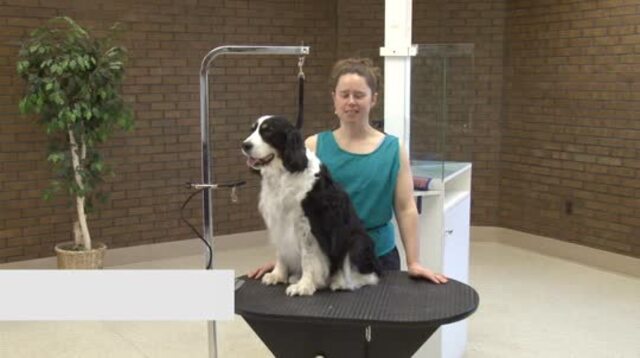 This video content is exclusively for Learn2GroomDogs members.
To watch the full video, either
Login
or
Explore Membership
today!
Video Description
About Misty Fowler
Runtime:
59 minutes, 56 seconds
Level:
Beginner
In the perfect world, all Springers would be hand stripped. However, this is not a reality for professional pet groomers. We clipper cut many breeds that should be hand stripped. In this session, Misty Fowler guides you through clippering a Springer. She'll show you how you get a natural look that emphasizes the breed standard. Typical pet grooming techniques using clippers, thinning shears, shears, and simple carding methods are used. She also highlights some tips for eliminating common problems such as pattern setting, minimizing corduroy tracks, and blending.
In this video you will learn: 
• How to use the dogs anatomy to set the pattern
• What causes 'corduroy marks' and how you can fix them
• How to blend with clippers
• How to shape the foot into a 'cat foot'
• How to determine what length to leave the ears
Misty Fowler
Certifications: CMG
Misty Fowler has over 20 years of experience in the pet grooming industry.  She is a Certified Master Groomer, an award-winning stylist, and a three-time member of GroomTeam USA's top 10 groomers.
Misty was a lead trainer at the Paragon School of Pet Grooming.  She is currently an active pet stylist at Whiskers Resort & Pet Spa. Her specialties include hand scissoring, breed profile trimming, speed, and efficiency.
Categories
Feature Type
Techniques
Levels
Breed Group
Breeds In This Video