How to Minimize Corduroy Marks When Using a Guard Comb on a Golden Retriever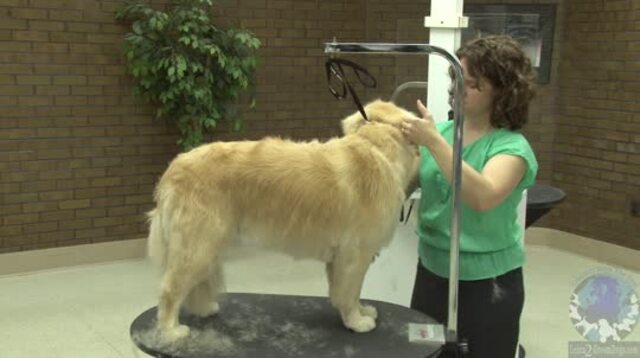 This video content is exclusively for Learn2GroomDogs members.
To watch the full video, either
Login
or
Explore Membership
today!
Video Description
About Misty Fowler
Runtime:
6 minutes, 4 seconds
Level:
Beginner
Award winning pet stylist, Misty Fowler shows you how to minimize tracking – otherwise known as corduroy marks – when dealing with a guard comb. This is not a traditional style for Golden Retriever, however many pet owners appreciate this style.
Misty Fowler
Certifications: CMG
Misty Fowler has over 20 years of experience in the pet grooming industry.  She is a Certified Master Groomer, an award-winning stylist, and a three-time member of GroomTeam USA's top 10 groomers.
Misty was a lead trainer at the Paragon School of Pet Grooming.  She is currently an active pet stylist at Whiskers Resort & Pet Spa. Her specialties include hand scissoring, breed profile trimming, speed, and efficiency.
Categories
Feature Type
Techniques
Levels