Internet Based Marketing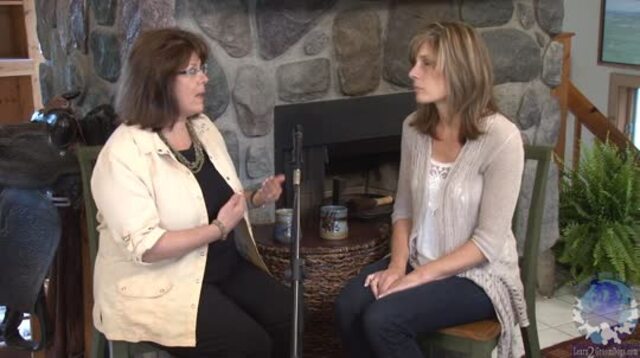 This video content is exclusively for Learn2GroomDogs members.
To watch the full video, either
Login
or
Explore Membership
today!
Video Description
About Danelle German
About Melissa Verplank
Runtime:
26 minutes, 28 seconds
Level:
Information
Internet based marketing is highly economical. It's effective. It's one of the best marketing methods out there today.
There are three key areas:
Website design
Social media
Blogging

Danelle and Melissa discuss the methods that work well for them. Danelle totally embraces this marketing method and personally implements it throughout her business on a daily basis. Melissa thoroughly understands its importance and delegates much of the execution. If you are not actively participating in the key areas: website design, social media, and blogging, this is definitely a discussion you'll want to sit in on.

In this video you will learn:

How to keep your website fresh.
Why it's important to delegate many tasks within this marketing avenue.
Why Facebook is important to your business.
When 'going viral' is a good thing.
The main element about blogging.
Danelle German
Certifications: CFMG, CFCG
Danelle German, CFMG, CFCG, owned CFA's Bara Cattery from 1999-2005. During that time, she produced and showed many National and Regional award-winning Persians, including CFA's 3rd Best Cat in Premiership in 2005. In 2005, she retired from showing to focus on her feline-exclusive spa and resort, The Catty Shack, Ltd., formerly located in Simpsonville, SC.
Danelle is the founder of both the National Cat Groomers Institute and the world's first feline-exclusive grooming school which was in Greenville, SC. She currently serves as President and Certifier/Instructor for the NCGI and is a member of Wahl's Elite GroomTeam. Along with her husband, Michael, she is the inventor and patent holder of the Catty Shack Vac™ drying system and the inventor of Chubbs Bars shampoo for pets.
Danelle has authored the Ultimate Cat Groomer Encyclopedia, Cat Grooming Ain't for Pussies, NCGIA Culture Books, and many articles for a variety of grooming publications. She is also the author of certification study guides for cat groomers. Danelle has appeared on Animal Planet's Cats 101 and Must Love Cats and has been interviewed and filmed numerous times for Discovery Channel, local TV stations, Kittens USA and other media. She is the winner of the first Groomers Got Talent competition held at Groom Expo in 2009 and has won each creative dog grooming competition that she has been allowed to compete in with a cat.
Speaking regularly on all topics related to cat grooming and behavior, Danelle is a true pioneer in the field of feline grooming. Her lectures and training materials can be found around the world. In addition to speaking, Danelle has judged cat grooming competitions at various shows in both the US and Europe and has served as a judge for the Cat Writer's Association.
Danelle German
National Cat Groomers Institute
Catty Shack Vac
Chubbs Bars
Nationalcatgroomers.com
danelle@nationalcatgroomers.com
864-271-7430
Melissa Verplank
Certifications: CMG
Melissa Verplank - CMG, has over 30 years' experience in the pet grooming industry. Her mastery of grooming techniques has won her numerous awards on a national & international level earning her the right to become a team member on GroomTeam USA. She has been the GroomTeam Coordinator and currently sits on the Board of GroomTeam USA. Ms. Verplank is an industry speaker, author, two time Cardinal Crystal Achievement award winner, Barkleigh Honors award winner and contest grooming judge.
During her formative years she ran a fleet of mobile grooming units and a busy grooming salon. In 1992, Verplank founded one of the Midwest's largest and progressive pet styling training centers; The Paragon School of Pet Grooming Inc. in Jenison, Michigan. Ms. Verplank realized the need for quality training and reference materials. To meet that need she created White Dog Enterprises Inc., a business which develops creative learning products for the professional pet stylist. The leading products for this company are Notes From the Grooming Table, The Theory of Five, and core-skill method training videos geared to training professional pet groomers. In 2007 she opened Whiskers Resort & Pet Spa. The resort has become the premier boarding facility in the west Michigan area offering luxury accommodations for boarding, daycare, grooming, and pet training. In 2010, Melissa launched her latest educational business, Learn2GroomDogs.com, an on-line streaming video library of educational material for all levels of professional pet grooming and styling.
Most recently, Melissa has earned the 2016 Barkleigh Honors Award for Book of the Year with the release of the second edition of Notes From the Grooming Table.  Her website, Learn2GroomDogs.com also was its third consecutive Barkleigh Honors Award for Website of the Year.