Misty's Favorite Grooming Products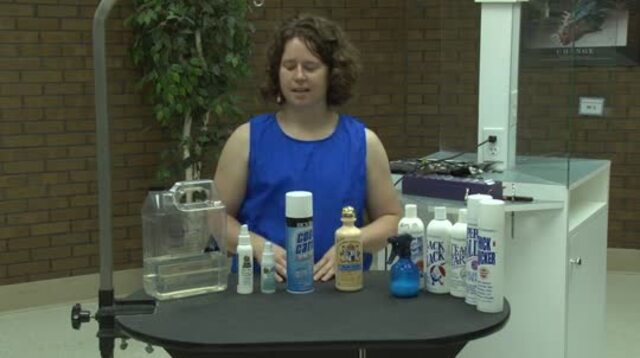 This video content is exclusively for Learn2GroomDogs members.
To watch the full video, either
Login
or
Explore Membership
today!
Video Description
About Misty Fowler
Runtime:
18 minutes
Level:
Information
Misty has years of experience under her belt in competition. Her specialty is hand scissoring. Most of the products she discusses in this session are solutions to her own personal problems with getting the perfect coat on her two standard poodles.
In this session, Misty discusses how she discovered many of these products. She'll tell you how and why they have become her top picks. One of the common denominators on almost all of these products, is the fact that they are light weight. Nothing leaves the coat feeling heavy or tacky, and almost everything smells great! If you're wondering which products work well, this is a great video to get some super tips.
In this video you will learn:
• What shampoos work great to remove oils from the coat.
• What manufacturers have products that will help build texture into a coat.
• What Misty uses for a finishing scissor spray to get a velvet finish.
• What product really works to help cut down drying time.
• Misty's favorite shampoo to enhance a black coat.
Misty Fowler
Certifications: CMG
Misty Fowler has over 20 years of experience in the pet grooming industry.  She is a Certified Master Groomer, an award-winning stylist, and a three-time member of GroomTeam USA's top 10 groomers.
Misty was a lead trainer at the Paragon School of Pet Grooming.  She is currently an active pet stylist at Whiskers Resort & Pet Spa. Her specialties include hand scissoring, breed profile trimming, speed, and efficiency.