Show Case Salon – My Pampered Pooch – Georgia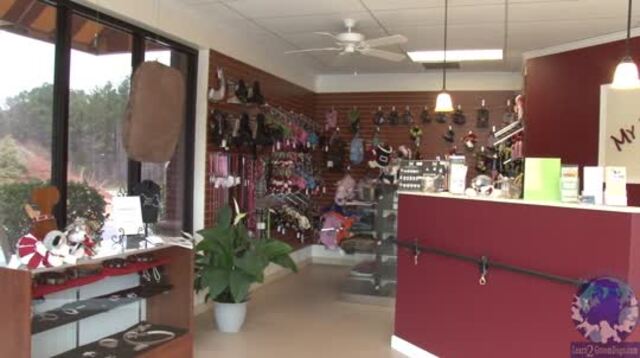 This video content is exclusively for Learn2GroomDogs members.
To watch the full video, either
Login
or
Explore Membership
today!
Video Description
About Lori Lawrence
Runtime:
32 minutes, 38 seconds
Level:
Information
In this session, we have the opportunity to share Lori's dream of opening her own salon. She, like so many people in this current economy, was at a cross-road in her career path. Lori was a career military gal but when that job ended, she wasn't sure what she was going to do. Learn how she came up with the idea to open her own business, including the steps required to make the dream come true. Open for not yet a year, Lori's salon has taught her many lessons about new business ownership. She has been forced to scale back many of her plans but by listening to her clients, spending her limited budget wisely, and being willing to work exceptionally hard, she is well on her way to building a successful business. Join us as she shares with the L2GD membership her personal voyage to opening a new business.
In this video you will learn:
• How to get a beautiful salon even on a tight budget.
• The beauty of an open floor plan.
• The importance of listening to your clients.
• Lori's personal journey and the trials and tribulations she overcame to keep her vision alive.
Lori Lawrence
Lori Lawrence is the owner of "My Pampered Pooch" salon in Peachtree City, GA.
A former 20-year employee with the U.S. Air Force, she began her career with pets in 2001. when she established a dog grooming business in the hopes that customers would want to pamper their pets.  She drew her inspiration from Cody, her 14-year-old Siberian husky, and set about opening a dog-grooming business in the upscale Atlanta suburb of Peachtree City, Georgia.
It hasn't been an easy road, but Lori's determination has helped her create a fabulous salon that is featured in Learn2GroomDogs.com as a "Show Case Salon."