What Do You Do with a Doodle?- Low Maintenance Trim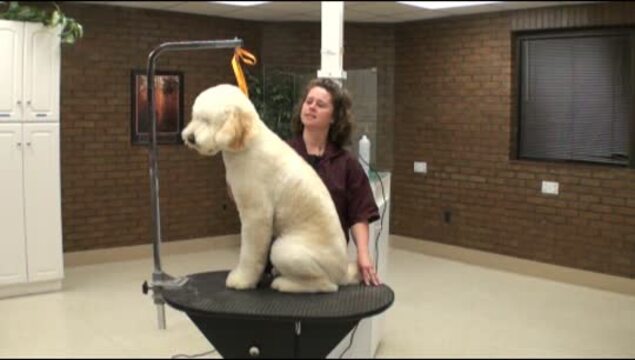 This video content is exclusively for Learn2GroomDogs members.
To watch the full video, either
Login
or
Explore Membership
today!
Video Description
About Misty Fowler
Runtime:
1 hour, 2 minutes, 8 seconds
Level:
Beginner
Award winning stylist Misty Fowler is back on center stage before a live audience with another Doodle – this dog is in a low maintenance trim that still adds a touch of style and flair to the pet. Misty uses a variety of blade choices to get a stylist trim in the least amount of time on this large pooch. She polishes the look with light scissoring and thinning shear work to get the final look.
Misty Fowler
Certifications: CMG
Misty Fowler has over 20 years of experience in the pet grooming industry.  She is a Certified Master Groomer, an award-winning stylist, and a three-time member of GroomTeam USA's top 10 groomers.
Misty was a lead trainer at the Paragon School of Pet Grooming.  She is currently an active pet stylist at Whiskers Resort & Pet Spa. Her specialties include hand scissoring, breed profile trimming, speed, and efficiency.
Categories
Feature Type
Techniques
Levels
Breed Group
Breeds In This Video