What to look for in New Hires / How to Keep New Employees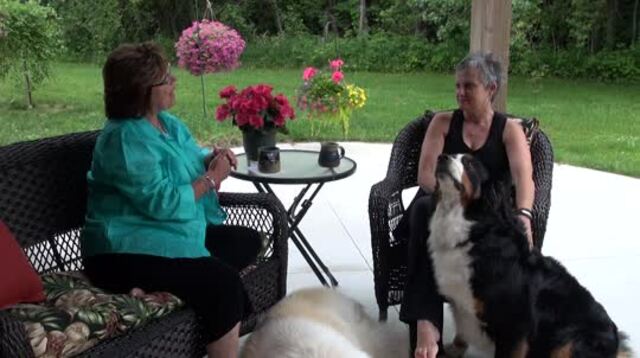 This video content is exclusively for Learn2GroomDogs members.
To watch the full video, either
Login
or
Explore Membership
today!
Video Description
About Judy Hudson
About Melissa Verplank
Runtime:
17 minutes, 18 seconds
Level:
Information
If you've hired employees, you've probably struggled with this question: how do you find good help? This is by far the number one question every salon owner faces when they're looking to grow their team.
In this lesson, long time business owners Melissa Verplank and Judy Hudson tackle this question. Together, they have almost 60 years combined experience dealing with hiring help for their businesses. That's a lot of time – and a lot of employees! You can learn from their wealth of experience. Find out some of the traits to look for in a new hire – even if that person has no pet experience.
In this casual conversation, they discuss what to look for when interviewing a job candidate. Melissa and Judy talk about the subtle differences from an experienced pet stylist to a fresh school graduate to someone right off the street.
You'll learn what they look for when hiring a new employee. And even if they don't have experience in the pet care field – there are still clues that will indicate how they will perform on the job.
If you are looking for a job – you don't want to miss this lesson. Judy and Melissa tell you exactly what a prospective employer should be looking for when they interview you.
If you are an employer looking to hire help – don't miss this lesson. With Melissa and Judy's help, you can determine which candidate is going to be the best for the position. And sometimes – it's not the groomer with the most experience!
In this video you will learn:
what to look for in the initial interview.
what to look for if the job candidate has no pet experience.
what you can expect from a candidate straight out of grooming school.
how to know if a prospective employee will be reliable.
what type of tone you can set with a simple handshake.
Judy Hudson
Certifications: NCMG
Judy Hudson has been a life-long animal lover. She holds an associate degree in Veterinary Technology from Morehead State University. While working in a veterinarian clinic offering grooming, she quickly realized, the groomer was making way more money than she was – and having a lot more fun! She opted to start grooming instead of following her degree.
Judy started her grooming career on a shoestring and a prayer in 1990.
When the groomer where she worked walked out – Judy didn't miss a beat. She stepped in and started grooming. Shortly after that, she discovered a local couple who were business owners and award-winning pet stylists. She began taking lessons from them which lead her to competitions and meeting other award-winning pet stylists.
In 1994 she started her own mobile grooming unit in an 18-foot used motor home. Today, she owns and operates a very polished and successful mobile business in the Nashville TN area, staying booked a year in advance.
She decided that if she was going to be a groomer, she wanted to be one of the best!
Within a few years, she realized learning about bred profile was a game changer while dipping her toe in the AKC conformation show ring. Being a quick learner, she finished her own Miniature Poodle to his Championship in short order. Next, she focused on becoming a certified master groomer. In 1998 Judy earned her National Certified Master Groomer (NCMG) status through the National Dog Groomer Association of America. Currently Judy is a speaker, educator and Certifier for that organization.
Judy is an awarding winning pet stylist. She has multiple Best in Show and Best All-Around Groomer awards to her credit. She was a part of the GroomTeam USA's Top 10 for 3 years; 2000, 2001, and 2003. In 2004 she earned a slot be on the elite GroomTeam USA's Travel Team, representing the USA in World Team Competition in France the following year. She proudly earned a Gold Medal with her American Cocker Spaniel, helping the USA capture the Silver Team Medal.
In 2002, she was awarded the coveted Sybil Trophy for having the most harmonious relationship with her dogs. In 2004, she was nominated for the prestigious Cardinal Crystal American Groomer of the Year Award. 2011 was Awarded the Cardinal Crystal Grooming Contest Judge of the Year.
Judy is a sought-after and very popular industry speaker, demonstrator and contest grooming judge. She has traveled all over the United States, Canada, Europe, South America, Australia and China.
Judy has teamed up with one of her long-time mentors and person friend, Christina Pawlosky to form The Grooming Professors, an online and personal training platform. They also host clinics, demonstrations, workshops and personal coaching at grooming shows and privately across the country. Plus, they offer individual training via Zoom by request. Together they have released their own shear line. In 2017 The Grooming Professors were the winners of the Barkleigh Honors Awards for Contribution of the Year and Vlog of the Year in 2017 and 2018.
Judy is a licensed Pet Tech® Instructor. She teaches small classes to pet owners and pet service professionals. She enjoys making a difference in pets' lives by teaching the necessary emergency care and health information for dogs and cats.
When Judy is not working within the realms her grooming businesses, she is a Level V Skin Care Consultant with Rodan+Fields.
Judy and Chris can be reached at info@groomingprofessors.com
www.groomingprofessors.com
Melissa Verplank
Certifications: CMG
Melissa Verplank - CMG, has over 30 years' experience in the pet grooming industry. Her mastery of grooming techniques has won her numerous awards on a national & international level earning her the right to become a team member on GroomTeam USA. She has been the GroomTeam Coordinator and currently sits on the Board of GroomTeam USA. Ms. Verplank is an industry speaker, author, two time Cardinal Crystal Achievement award winner, Barkleigh Honors award winner and contest grooming judge.
During her formative years she ran a fleet of mobile grooming units and a busy grooming salon. In 1992, Verplank founded one of the Midwest's largest and progressive pet styling training centers; The Paragon School of Pet Grooming Inc. in Jenison, Michigan. Ms. Verplank realized the need for quality training and reference materials. To meet that need she created White Dog Enterprises Inc., a business which develops creative learning products for the professional pet stylist. The leading products for this company are Notes From the Grooming Table, The Theory of Five, and core-skill method training videos geared to training professional pet groomers. In 2007 she opened Whiskers Resort & Pet Spa. The resort has become the premier boarding facility in the west Michigan area offering luxury accommodations for boarding, daycare, grooming, and pet training. In 2010, Melissa launched her latest educational business, Learn2GroomDogs.com, an on-line streaming video library of educational material for all levels of professional pet grooming and styling.
Most recently, Melissa has earned the 2016 Barkleigh Honors Award for Book of the Year with the release of the second edition of Notes From the Grooming Table.  Her website, Learn2GroomDogs.com also was its third consecutive Barkleigh Honors Award for Website of the Year.