Why Get Certified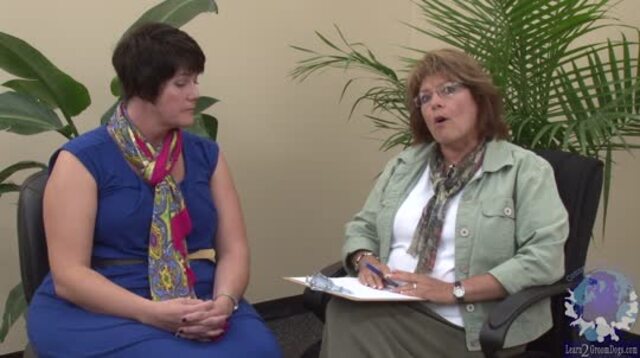 This video content is exclusively for Learn2GroomDogs members.
To watch the full video, either
Login
or
Explore Membership
today!
Video Description
About Michell Evans
Runtime:
26 minutes, 3 seconds
Level:
Stylist
Michell Evans has done what few others have done in the pet grooming field. She has earned the triple master groomer/stylist status from all three voluntary testing organizations. This is not an easy feat, even for the most accomplished professional pet stylist.
In this lesson, L2GD founder Melissa Verplank has a discussion with Michell about why she choose to get certified. More mystifying, why in the world she opted to get tested in all THREE organizations!
Michell has always been passionate about her career. Until she got out there and compared her work to others – she didn't even know her grooming skills were not up to snuff. She always had plenty of clients. Her salon was always busy. Why would she need to have her skills tested?
Her first evaluation was an eye opener. She thought she'd breeze in and pass the tests with flying colors. At the time, she didn't even know what she didn't know! Her first set of grades proved she needed to learn a lot more.
Michell is enthusiastic about her career and doing the best job possible. With each certification test, she learned a little bit more. The more she understood – the more she wanted to know. She became addicted to education. That knowledge gave her the confidence to truly respect herself as a professional pet stylist. That type of self-assurance will always enhance your career.
In this video you will learn:
why she chose to get certified by all three pet grooming organizations.
why you should get certified even if you don't groom 'fancy' dogs.
which dogs are needed for certification,  and where to get them.
how to prepare for certification testing.
how long it takes to get certified.
Michell Evans
Certifications: NCMG, CMG
Michell Evans is a multi-Best in Show and Best All Around groomer. She is Certified Master Groomer through National Dog Groomers Association of America (NDGAA) and the International Professional Groomers Incorporated (IPG) and International Society of Canine Cosmetologists.
She is the proud recipient of the 2011 Barkleigh Honors Competitive Groomer of the Year Award. She is also the first competitor to have the honor of earning a spot for her name on the John Nash Memorial Trophy.
She earned the Liz Paul Memorial Trophy for 2011 and Liz Paul Best Scissored Poodle Award.
She was a nominee in 2011 and 2012 for the prestigious Crystal Grooming Awards, Competitive Groomer of the Year.
Michell is a judge, speaker and demonstrator at the top trade shows around the country.
She was a GroomTeam USA member 2009-2012 and was the hand stripping member of the Silver Medal winning team at the World Team Championships in 2011. She represented the United States again in Barcelona, Spain in 2013.
For more information about lessons with Michell please contact her at michell@groomingtutor.com or (505) 830-9123.
Categories
Feature Type
Levels
Breed Group