Setting the Body Clipper Work Using a Metal Guard Comb On a Mixed Breed Who Will Have a Fuller Leg Style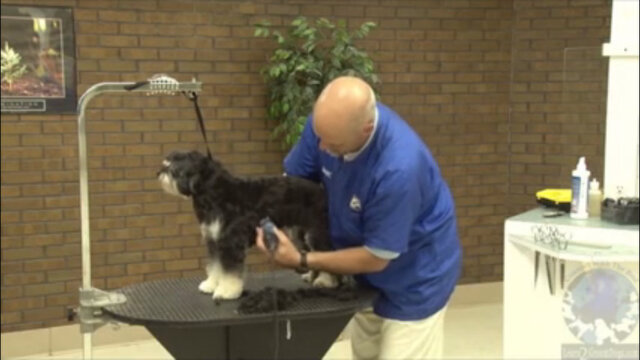 This video content is exclusively for Learn2GroomDogs members.
To watch the full video, either
Login
or
Explore Membership
today!
Video Description
About Marc LaFleur
Runtime:
7 minutes, 15 seconds
Level:
Beginner
In this Spotlight Session, Marc LaFleur demonstrates a fuller leg style using guard combs. This groom features a pet that is a little nervous. Watch how Marc gets the groom done while providing a little reassurance for a squeaky pup.
To see the full version of this video, click the button below:
Categories
Feature Type
Techniques
Levels
Breed Group