Working on a Challenging Dog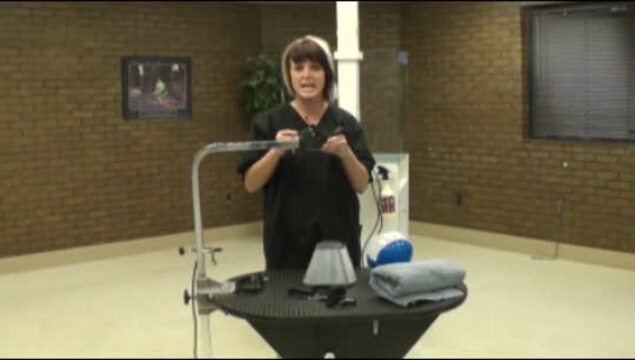 This video content is exclusively for Learn2GroomDogs members.
To watch the full video, either
Login
or
Explore Membership
today!
Video Description
About Hilaire Boelkins
Runtime:
47 minutes, 26 seconds
Level:
Stylist
Most groomers shy way from naughty, nasty dogs in a busy grooming salon but not Hilaire! She loves these 'special needs' type pets, in fact, they are one of her specialties! Munchie goes from a sweet, loving Lhasa to a raving loon in the blink of an eye. He is loud and very aggressive, especially when working on certain parts of his body. This video training lesson is filled with real life tips and tricks that allow you to keep both you and the pet safe while still getting the job done.
Hilaire Boelkins
Certifications: CMG
Hilarie Boelkins has over 14 years of experience in the pet grooming field.  She is a Certified Master Groomer, an experienced competitor in the show ring, was lead trainer at The Paragon School of Pet Grooming, and an active pet stylist.  Ms. Boelkins' specialties include hand stripping, breed profile trimming, cat grooming, and working with special needs and geriatric pets.
Categories
Feature Type
Techniques
Levels